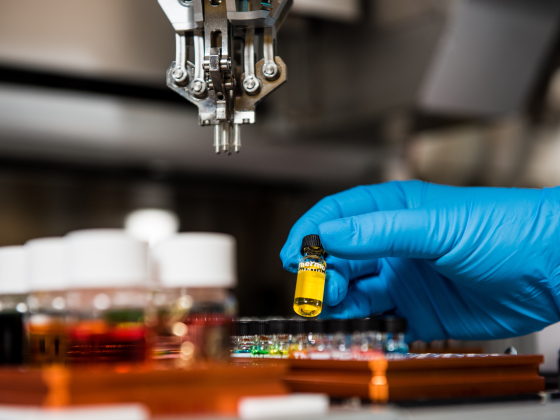 Research
Publication Highlights
Tuning cyclometalated gold(III) for cysteine arylation and ligand-directed bioconjugation
Inorganic Chemistry 2021, 60(19):14582-14593 (October 4, doi: 10.1021/acs.inorgchem.1c01517).
Sailajah Gukathasan, Sean Parkin, Esther P Black, Samuel G Awuah
Gold as a new currency in cancer lead discovery. Transition-metals offer uniquely tunable chemical reactivity that can be directed toward select protein targets within cells. Using gold(III) as the central 'warhead', Awuah and colleagues optimized a gold-based probe's reactivity and selectivity toward an oncogenic driver mutant of the protein KRAS. The team went on to elucidate ligand-bound structures and provide direct structural evidence of probe-S-Cys covalent bond formation. This work highlights the application of tuning cysteine arylation kinetics and structure-based design to selectively target and modulate the function of a protein long known as 'undruggable'.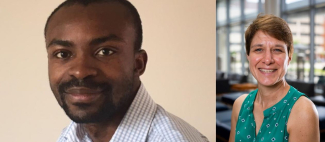 PHarmacist avoidance or reductions in medical costs in CRITically ill adults: PHARM-CRIT study
Crit Care Explor. 2021 Dec 10;3(12):e0594. doi: 10.1097/CCE.0000000000000594. eCollection 2021 Dec.
Megan A Rech , Payal K Gurnani, William J Peppard , Keaton S Smetana, Megan A Van Berkel, Drayton A Hammond , Alexander H Flannery 
Pharmacists not only save lives, but also reduce healthcare-related costs. A prospective study collected data from clinical pharmacists in intensive care units (ICU) at 85 medical centers throughout the US between August 2018 and January 2019. The study team comprehensively classified interventions performed by pharmacists and quantified cost avoidance generated through their accepted interventions. During the study period, two-hundred fifteen ICU pharmacists performed 55,926 interventions during 3,148 shifts; proposed interventions were accepted on 27,681 adult patient days and generated $23,404,089 of cost avoidance. Pharmacist involvement in the care of critically ill patients results in significant avoidance of healthcare costs; the potential monetary cost avoidance to pharmacist salary ratio employing an ICU clinical pharmacist is between $3.3:1 and $9.6:1.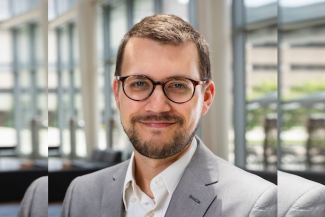 Student experiences with an intervention utilizing the salience principle to reduce psychological attraction to smartphones
Am J Pharm Educ. 2021 Sep 10;8717. doi: 10.5688/ajpe8717. Online ahead of print. 
Elijah Myers, Erin T Drees, Jeff Cain  
The use of smartphones and social media have been hypothesized as modifiable factors negatively impacting students' well-being. This study investigated the impact of simple changes (I.e., turning smartphone to grayscale, turning off notifications, and placing the phone away at night) on smartphone and social media use, along with well-being related outcomes. The results were really promising: in addition to a decrease in phone and social media use, participants reported improved sleep, face-to-face interactions, and overall well-being.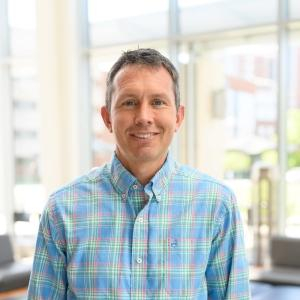 Amino-substituted 3-aryl- and 3-heteroarylquinolines as potential antileishmanial agents
J Med Chem. 2021 Aug 6. doi: 10.1021/acs.jmedchem.1c00813. Online ahead of print.
Jared T Hammill , Vitaliy M Sviripa, Liliia M Kril, Diana Ortiz, Corinne M Fargo, Ho Shin Kim,  Yizhe Chen, Jonah Rector, Amy L Rice, Malgorzata A Domagalska, Kristin L Begley, Chunming Liu, Vivek M Rangnekar, Jean-Claude Dujardin, David S Watt, Scott M Landfear, R Kiplin Guy
Combatting Leishmaniasis. Leishmaniasis is a neglected tropical disease caused by Leishmania parasites that are primarily spread by sand flies. Clinical evidence of infection often includes fever, weight loss, and abnormal blood cell counts, and in severe cases infection can be lethal. Current antileishmanial drugs are often associated with undesirable properties such as toxicity and increased resistance. Hammill et al. have identified and characterized a class of compounds called arylquinones with potent antileishmanial activity. Importantly, the arylquinones are structurally distinct in comparison to known antileishmanial drugs. Using a medicinal chemistry approach, a couple of early leads were identified that significantly improve upon the limitations of the current drug arsenal.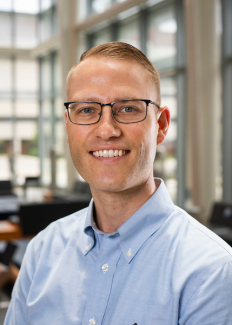 Evaluation of bivalirudin as the primary anticoagulant in patients receiving extracorporeal membrane oxygenation for SARS-CoV-2-sssociated acute respiratory failure
Ann Pharmacother. 2021 Jul 29;10600280211036151. doi: 10.1177/10600280211036151. Online ahead of print.
Brittany D Bissell, Taylor Gabbard, Erica A Sheridan, Maher A Baz, George A Davis, Ayesha Ather
Pharmacists at the frontline of fighting COVID-19. Extracorporeal membrane oxygenation (ECMO) is an important approach for the management of severe acute respiratory failure secondary to COVID-19. However, its use in the context of the COVID-19 coagulopathy can lead to an increase in the incidence of venous thrombotic events. Optimal anticoagulation is therefore essential for an appropriate management of COVID-19 to reduce the risk of complications. This study added important information to the limited evidence thus far; it showed that bivalirudin administered under a pharmacist-driven dosing protocol can be a viable choice for anticoagulation in patients on ECMO for severe respiratory failure secondary to COVID-19.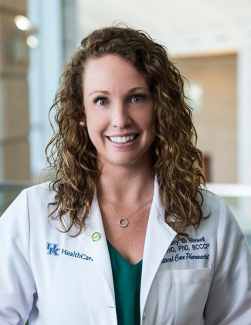 Macrocyclic immunoproteasome inhibitors as a potential therapy for Alzheimer's disease
J Med Chem. 2021 Jul 26. doi: 10.1021/acs.jmedchem.1c00291. Online ahead of print.
Min Jae Lee, Deepak Bhattarai, Hyeryung Jang, Ahreum Baek, In Jun Yeo, Seongsoo Lee , Zachary Miller, Sukyeong Lee, Jin Tae Hong, Dong-Eun Kim, Wooin Lee, Kyung Bo Kim
Designing better drugs. Alzheimer's disease is a progressive brain disease that has limited treatment options and is ultimately fatal. A previous study identified the immunoproteasome as a new potential target, and a class of epoxyketones that inhibit the immunoproteasome were identified and shown to improve outcomes in a mouse model. In this report, Kim et al. design a second generation of epoxyketone inhibitors that have improved drug properties, thereby taking an important step toward translating the prior discoveries into a new drug therapy for Alzheimer's disease.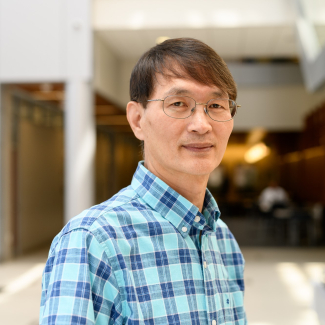 Untargeted stable isotope probing of the gut microbiota metabolome using [13C]-labeled dietary fibers
J Proteome Res. 2021 Apr 8. doi: 10.1021/acs.jproteome.1c00124. Online ahead of print.
Pan Deng, Taylor Valentino, Michael D Flythe, Hunter N B Mosely, Jacqueline R Leachman, Andrew J Morris, Bernhard Hennig
Microbiome meets metabolomics. Evidence for a vital role of the gut microbiome in human health continues to amass, however, the mechanisms by which microbes exert such consequential effects is complex and not well understood. Deng and coworkers report on the use of an isotope tracing methodology to track the metabolism of dietary fibers by the gut microbiome, revealing the ability of microbes to generate various metabolic products such as amino acids and vitamins that could potentially be used by the human host. Among other interesting results, a clear difference in metabolic efficiency was observed depending on the source of dietary fiber, thus expanding our understanding into the intricate connections between diet, the gut microbiome, and human health.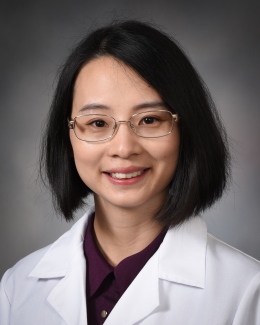 Association of phosphate containing solutions with incident hypophosphatemia in critically ill patients requiring continuous renal replacement therapy
Blood Purif. 2021 Apr 29;1-8. doi: 10.1159/000514418. Online ahead of print.
Melissa L Thompson Bastin, Paul M Adams, Sethabhisha Nerusu, Peter E Morris, Kirby P Mayer, Javier A Neyra
Phosphate supplementation in critically ill patients. Hypophosphatemia, a common electrolyte disturbance in critically ill patients, can put them at additional risk and impact their prognosis. This electrolyte disturbance is an even more important issue in critically ill patients needing continuous renal replacement therapy (CRRT). The study sought to investigate whether using phosphate containing CRRT solutions would reduce the incidence of hypophosphatemia in critically ill patients. Investigators used existing data from medical records of 1,396 adult patients requiring CRRT during their intensive care unit stay and estimated an important reduction in the incidence of hypophosphatemia in patients treated with phosphate compared to those treated with non-phosphate containing CRRT solutions. This study provides important evidence to justify further randomized trials to fully investigate to role of  phosphate containing CRRT solutions in the care of critically ill patients.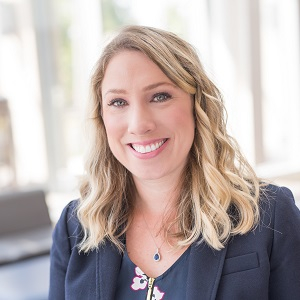 Development of single-stranded DNA bisintercalating inhibitors of primase DnaG as antibiotics
ChemMedChem. 2021 Mar 12. doi: 10.1002/cmdc.202100001
Keith D Green, Ankita Punetha, Nishad Thamban Chandrika, Caixia Hou, Sylvie Garneau-Tsodikova, Oleg V Tsodikov
Bacterial resistance to antibiotics continues to decrease the utility of the current armament, and identifying new molecular targets has the potential to lead to the discovery of new antobiotcs that could help counter the resistance problem. Tsodikov and colleagues have characterized such a novel target, a DNA primase, and describe the synthesis of a new lead compound based on the topical agent dequalinium that has excellent DNA primase inhibitory activity.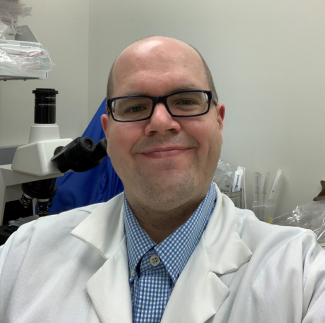 Primary care clinician and community pharmacist perceptions of deprescribing
J Am Geriatr Soc. 2021 Mar 10. doi: 10.1111/jgs.17092.
Mark J Huffmyer, James W Keck, Nancy Grant Harrington, Patricia R Freeman, Matthew Westling, Kaylee M Lukacena, Daniela C Moga
Understanding prescriber and pharmacist perceptions of deprescribing is essential to effectively promote this practice in efforts to reduce the use of inappropriate medications (i.e., those where risks outweigh benefits). This study, the first to directly compare primary care clinician and community pharmacist perceptions of deprescribing, identified important factors affecting the reported likelihood of deprescribing, including patient characteristics, time for counseling, communication, and trust within the clinician-patient-pharmacist triad. Interventions to support deprescribing should promote communication and trust within the triad and actively engage the patient in the process.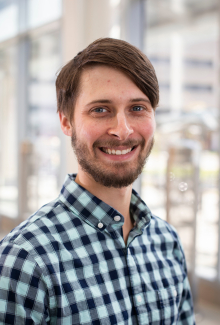 Chronic opioid use is associated with early biologic discontinuation in inflammatory bowel disease
Alimentary Pharmacology & Therapeutics 2021, doi: 10.1111/apt.16269 (January 26)
Christian Rhudy, Courtney L Perry, Michael Singleton, Jeffery Talbert, Terrence A Barrett
Opiates called for interference. Patients suffering from inflammatory bowel disease (IBD) experience periods of exacerbation, or flares, accompanied by symptoms that often lead to emergency room visits and opioid prescriptions. Chronic opioid use complicates IBD management as it triggers a vicious circle; it further increases the susceptibility to flares and the clinical manifestations of opioid withdrawal. This study investigated the impact of chronic opioid use on the IBD treatment using biologic agents and found that patients that are opioid users are more likely to discontinue their treatment for IBD which negatively impacts the clinical management of their condition.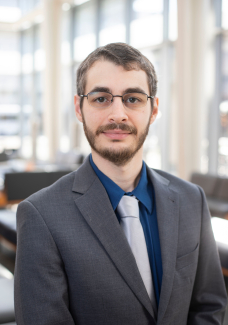 Clinical data mining reveals analgesic effects of lapatinib in cancer patients
Scientific Reports 2021, 11:3528 (February 11)
Shuo Zhou, Fang Zheng, Chang-Guo Zhan
A double-edged sword. Lapatinib, an FDA-approved anticancer drug, was recently shown to also have anti-inflammatory properties by targeting microsomal prostaglandin E2 synthase 1. Zhan and colleagues used a clinical data mining approach to reveal a significant reduction in various forms of pain for cancer patients treated with lapatinib. Thus, lapatinib has the potential to be repurposed for its analgesic properties.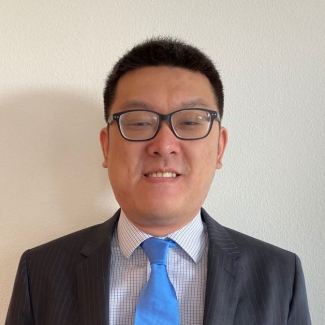 Contact Us
The Office of Research Operations provides programs, support services, and infrastructure to enable the pioneering research of our faculty, the diverse portfolio of which spans basic, translational, health outcomes, and public policy research. Contact us to learn more.
We wish to remember and honor those who inhabited this Commonwealth before the arrival of the Europeans. Briefly occupying these lands were the Osage, Wyndott tribe, and Miami peoples. The Adena and Hopewell peoples, who are recognized by the naming of the time period in which they resided here, were here more permanently. Some of their mounds remain in the Lexington area, including at UK's Adena Park.
In more recent years, the Cherokee occupied southeast Kentucky, the Yuchi southwest Kentucky, the Chickasaw extreme western Kentucky and the Shawnee central Kentucky including what is now the city of Lexington. The Shawnee left when colonization pushed through the Appalachian Mountains. Lower Shawnee Town ceremonial grounds are still visible in Greenup County.
We honor the first inhabitants who were here, respect their culture, and acknowledge the presence of their descendants who are here today in all walks of life including fellow pharmacists and healthcare professionals.