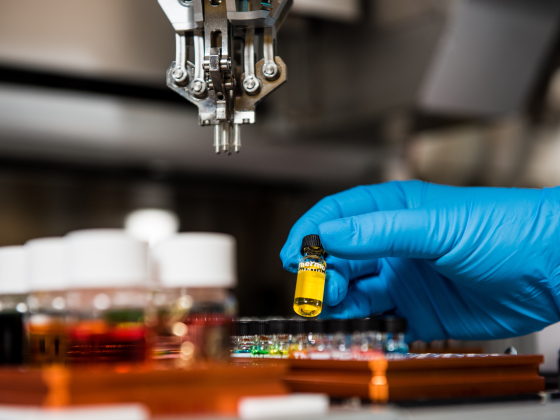 Enabling Research and Commercialization
The Office of Research Operations supports state-of-the-art facilities, equipment, strategic centers and research cores to facilitate research and entrepreurial activities. A primary goal of the ORO Cornerstones Domain is to ensure our students, staff and faculty have access to the key equipment, space and resources necessary to drive their cutting edge research programs.
Contact Us
The Office of Research Operations provides programs, support services, and infrastructure to enable the pioneering research of our faculty, the diverse portfolio of which spans basic, translational, health outcomes, and public policy research. Contact us to learn more.
We wish to remember and honor those who inhabited this Commonwealth before the arrival of the Europeans. Briefly occupying these lands were the Osage, Wyndott tribe, and Miami peoples. The Adena and Hopewell peoples, who are recognized by the naming of the time period in which they resided here, were here more permanently. Some of their mounds remain in the Lexington area, including at UK's Adena Park.
In more recent years, the Cherokee occupied southeast Kentucky, the Yuchi southwest Kentucky, the Chickasaw extreme western Kentucky and the Shawnee central Kentucky including what is now the city of Lexington. The Shawnee left when colonization pushed through the Appalachian Mountains. Lower Shawnee Town ceremonial grounds are still visible in Greenup County.
We honor the first inhabitants who were here, respect their culture, and acknowledge the presence of their descendants who are here today in all walks of life including fellow pharmacists and healthcare professionals.