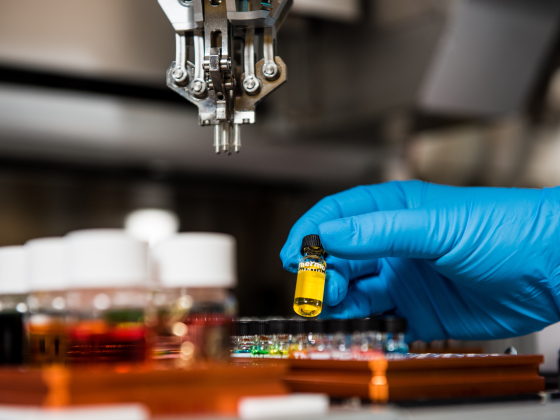 Research
Office of Research Operations
2022 Total Funding (source: AACP)
Pharmacy School in 2021 Funding per PI
2021 Peer-Reviewed Research Publications
Accelerating Translational Research & Innovations to Improve Lives
The College of Pharmacy's Office of Research Operations (ORO) provides programs, support services, infrastructure, and outreach for the pioneering research within the college. Our diverse research portfolio spans basic, translational, health outcomes, and public policy research. Our primary emphases focus on research catalysts, research engagement, and research cornerstones.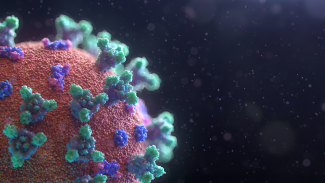 Contact Us
The Office of Research Operations provides programs, support services, and infrastructure to enable the pioneering research of our faculty, the diverse portfolio of which spans basic, translational, health outcomes, and public policy research. Contact us to learn more.
Research News Archive
To keep up with all the research innovations of our College of Pharmacy students, staff and faculty , please visit our research news archive.
We wish to remember and honor those who inhabited this Commonwealth before the arrival of the Europeans. Briefly occupying these lands were the Osage, Wyndott tribe, and Miami peoples. The Adena and Hopewell peoples, who are recognized by the naming of the time period in which they resided here, were here more permanently. Some of their mounds remain in the Lexington area, including at UK's Adena Park.
In more recent years, the Cherokee occupied southeast Kentucky, the Yuchi southwest Kentucky, the Chickasaw extreme western Kentucky and the Shawnee central Kentucky including what is now the city of Lexington. The Shawnee left when colonization pushed through the Appalachian Mountains. Lower Shawnee Town ceremonial grounds are still visible in Greenup County.
We honor the first inhabitants who were here, respect their culture, and acknowledge the presence of their descendants who are here today in all walks of life including fellow pharmacists and healthcare professionals.