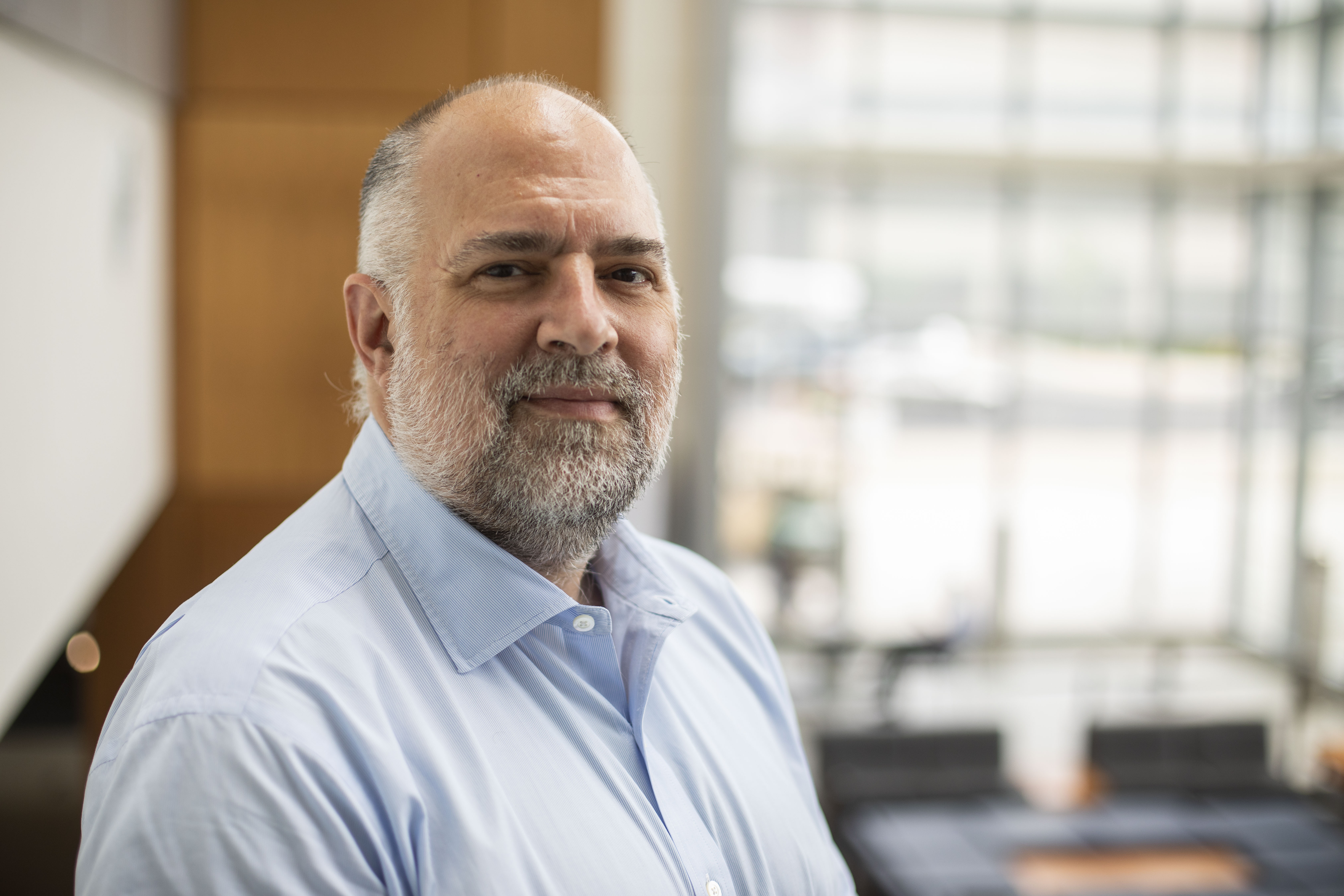 Pharmacy's Dean honored with Portoghese Lectureship Award
LEXINGTON, Ky. (July 11, 2022) – R. Kip Guy, Ph.D., dean of the University of Kentucky College of Pharmacy (UKCOP), has been named the recipient of the 2022 Philip S. Portoghese Medicinal Chemistry Lectureship Award. This award from the American Chemical Society (ACS) and the Journal of Medicinal Chemistry honors Guy for his outstanding contributions to medicinal chemistry.  
"I am humbled and honored to receive this recognition" says Guy, "and join the group of medicinal chemistry leaders who have been recognized with the Portoghese Lectureship Award." 
The lectureship is named in honor of Phil Portoghese, previous edit0r-in-chief of the Journal of Medicinal Chemistry. The lectureship is split into Established Investigator and Young Investigator awards to recognize the contributions of two individuals who have significantly impacted medicinal chemistry research. Guy, whose work in medicinal chemistry and drug discovery spans decades of innovative research and organizational leadership, will receive the Established Investigator Award. 
"Dr. Guy excels as a world-leading scientist, team leader, academic administrator, and mentor," said Jared Hammill, Ph.D. assistant professor of Pharmaceutical Sciences at UKCOP. "He has repeatedly made outstanding contributions to the practice of medicinal chemistry and is driving the discovery and development of a novel antimalarial clinical candidate, SJ733, currently in Phase 2 clinical trials." 
Guy focuses on discovering and developing new drugs for neglected diseases. He joined UKCOP in 2016 after chairing the Chemical Biology and Therapeutics department at St. Jude Children's Research Hospital for ten years. For the past 20 years, Guy's group has worked extensively on the early development of antimalarial compounds including being one of the leaders of the shift to using phenotypic methods to identify and develop new classes of antimalarial drugs.   
"I believe his most impactful, innovative, and paradigm-shifting work came from his efforts employing phenotypic lead discovery and development for rare pediatric cancers and neglected infectious diseases of the developing world, especially Africa," said Hammill, whose nomination resulted in Guy's selection as this year's award recipient. "Engraining in myself and his other trainees not only the principles of physiologically focused medicinal chemistry but also that solving real problems and running complex organizations requires pulling together individuals from different cultures and backgrounds to a common ambition, balancing vision and teamwork, and maintaining alignment of team members to clear goals." 
Guy will present the award lecture at the Fall ACS national meeting in Chicago, IL, on August 21, 2022.  
We wish to remember and honor those who inhabited this Commonwealth before the arrival of the Europeans. Briefly occupying these lands were the Osage, Wyndott tribe, and Miami peoples. The Adena and Hopewell peoples, who are recognized by the naming of the time period in which they resided here, were here more permanently. Some of their mounds remain in the Lexington area, including at UK's Adena Park.
In more recent years, the Cherokee occupied southeast Kentucky, the Yuchi southwest Kentucky, the Chickasaw extreme western Kentucky and the Shawnee central Kentucky including what is now the city of Lexington. The Shawnee left when colonization pushed through the Appalachian Mountains. Lower Shawnee Town ceremonial grounds are still visible in Greenup County.
We honor the first inhabitants who were here, respect their culture, and acknowledge the presence of their descendants who are here today in all walks of life including fellow pharmacists and healthcare professionals.