PhD Tuition & Aid
Tuition & Aid
​All students who are admitted to the Pharmaceutical Science Graduate Program receive a stipend, fully paid tuition, and paid health insurance.
A graduate student will either receive a teaching assistantship or a research assistantship, and there are additional optional sources of funding to apply for, including training grants, internal fellowships, and external fellowships.
Tuition and Fees
Tuition and fees (both resident and non-resident) are paid for all graduate students who have appointments as teaching or research assistants or fellowships.
Stipends
Stipends may come from Teaching Assistantships, Research Assistantships or Fellowships. There are no separate application forms for these appointments. Your stipend can increase if you are awarded a competitive extramural fellowship. Many of our students receive these nationally competitive awards.
Appointment decisions are made by the Director of Graduate Studies (DGS) and the Graduate Program Committee based on information in your application and letters of recommendation.
Teaching Assistant
As a Teaching Assistant (TA), you'll serve as an extension of the faculty while learning course design and execution as you develop your skills in instruction and communication. TAs offer lectures, tutor students, lead small group discussions, provide support in our pharmacy practice labs, and assist professors with other tasks including proctoring and grading.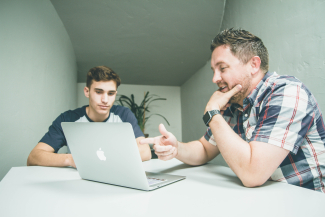 Research Assistant
As a Research Assistant, you would support drug discovery and development in efforts focused on substance use disorder, cancer, cardiovascular disease, infectious diseases, neurological disorders, and much more. Beyond the first year, most graduate students will receive a stipend in the form of a Research Assistantship. Each student's faculty advisor largely determines responsibilities for the Research Assistant. As with the TA, satisfactory academic progress in the graduate program must be maintained in order to retain stipend support.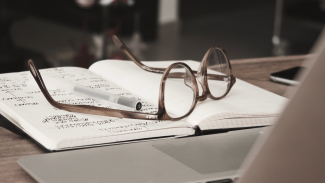 Training Grants
Graduate students have the opportunity to apply for various multi-department training grants (T32s). 
External
Pharmaceutical Sciences students are strongly encouraged to apply for extramural fellowships. Faculty assist the students in the preparation for these applications. Among the many fellowships available, our students have been particularly successful with applications for the following: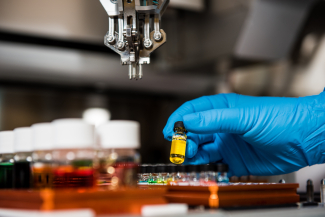 Internal Graduate School Fellowships
The University of Kentucky Graduate School offers a variety of competitive fellowships. 
Presidential Graduate Fellowships
Lyman T. Johnson Diversity Fellowships
UK McNair Fellowships
Northern Kentucky/Greater Cincinnati UK Alumni Club Fellowships
For a complete listing, please visit the UK Graduate School Fellowship page.