phd program
Scientific Tracks
Graduate students and postdoctoral scholars have the opportunity to study alongside world-class faculty and staff in a number of new and emerging areas of science. Investigators conduct front-line research in areas of pharmaceutics that range from identifying fundamental mechanisms of disease to designing and developing new drugs, to understanding the impact of policies on health care.
Funding for research projects in laboratories at the College of Pharmacy has more than doubled over the past five years and has generated discoveries and innovations that have brought international recognition.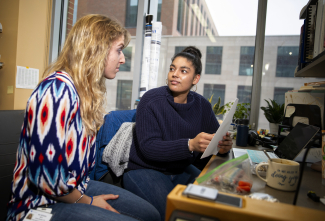 By clicking on any of the sub-categories you will find a list of the faculty who have an active research project in that particular field, and can access more detailed information on those projects by clicking on the name of the individual faculty member.