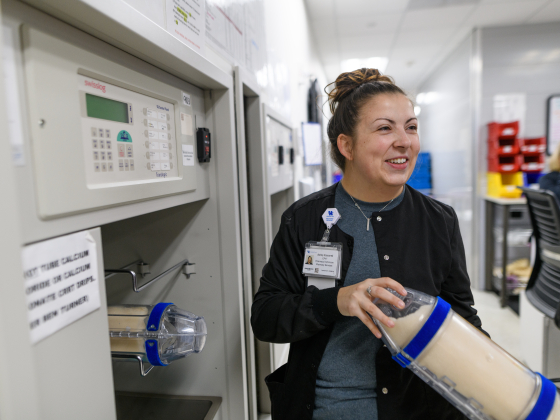 UK HealthCare
Pharmacy Residency Programs
PGY1: UK Medical Center
From ambulatory to critical care, PGY1 residents will gain a breadth of clinical pharmacy experience in a variety of areas.
PGY1: UK Medical Center - Ambulatory Care
PGY1 residents will gain experience along the spectrum of transitions of care while blending a broad inpatient experience with a focus in ambulatory care.
PGY1: Good Samaritan Hospital
This program is designed to build on the resident's pharmacy education to contribute to the development of clinical pharmacists capable of providing high-level patient care across a wide range of practice sites and specialties.
PGY2: UK Medical Center
PGY2s gain a depth of understanding in their area of clinical interest, as well as strengthen their teaching and research skills. We offer residencies in 12 clinical pharmacy specialties.