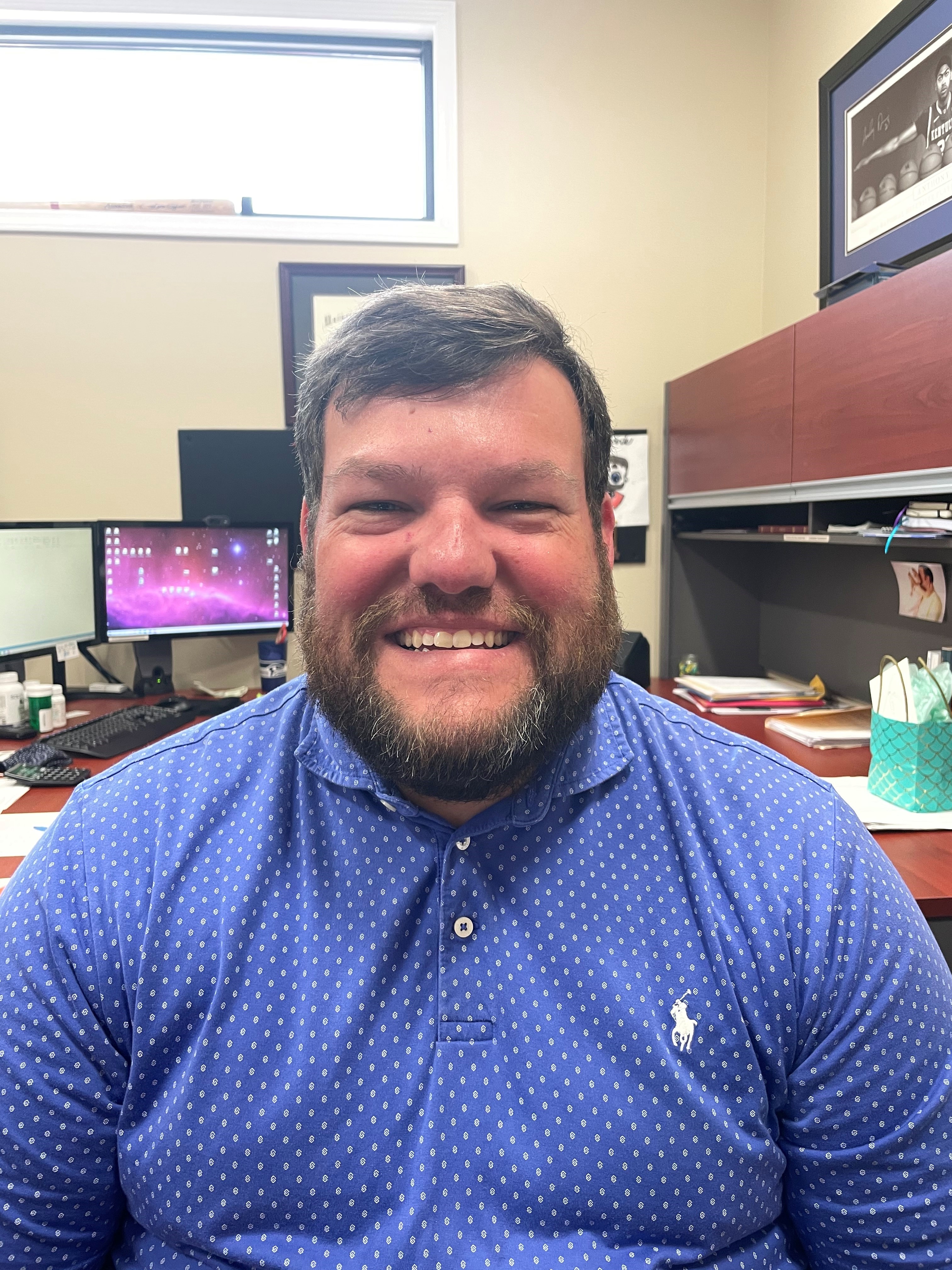 Shaping the Competitive Standard for Student Pharmacists
To close out our final highlight for Preceptor Appreciation Month, we spoke with Dr. Adam Robinson (PharmD 2007) about his experience as a preceptor at the University of Kentucky College of Pharmacy. Robinson has been a preceptor at UKCOP for the last four years and works as an Owner and Pharmacist at Save Rite Drugs in Brandenburg and Radcliff, Kentucky. He also specializes in the business and management aspects of retail pharmacy, working directly with patients and promoting independent pharmacy. 
1. What made you want to precept students? 
ROBINSON: What I love most about precepting is the continued communication with students. I talk with almost all of my students throughout the year. It is amazing to see what they are doing and how they are impacting their communities.
2. What would you say to others who are considering precepting?  
ROBINSON: Most people think they don't have the time to be a preceptor. However, this is not a role where you are babysitting. Instead, you are working with responsible adults who are becoming professionals—they can handle anything. It will be a rewarding opportunity for your practice. 
3. What is one of the biggest challenges pharmacy students face? What advice would you give them? 
ROBINSON: There are so many challenges in pharmacy now, but I like to look at them as opportunities. Whenever there is a roadblock, I am that person who says, "How do we get around that and flourish in the process?" As an independent pharmacy owner, I can switch gears and try new opportunities to practice at the top of my license every day. Pharmacists must constantly think outside the box, so don't be afraid to try something new. 
4. What is your overall impression of UKCOP students? 
ROBINSON: UKCOP students are exceptionally knowledgeable and professional. They really are the standard for what aspiring pharmacy professionals should become. 
5. Lastly, as a preceptor, you often give advice to and inspire our students. Who, or what, inspires you?
ROBINSON: What inspires me to get up every morning and play my role as a pharmacist is the amazing results I see in my community. From employing local talent to donating to local events, making the community healthier and seeing the positive results from my work in pharmacy keeps me motivated to do more.