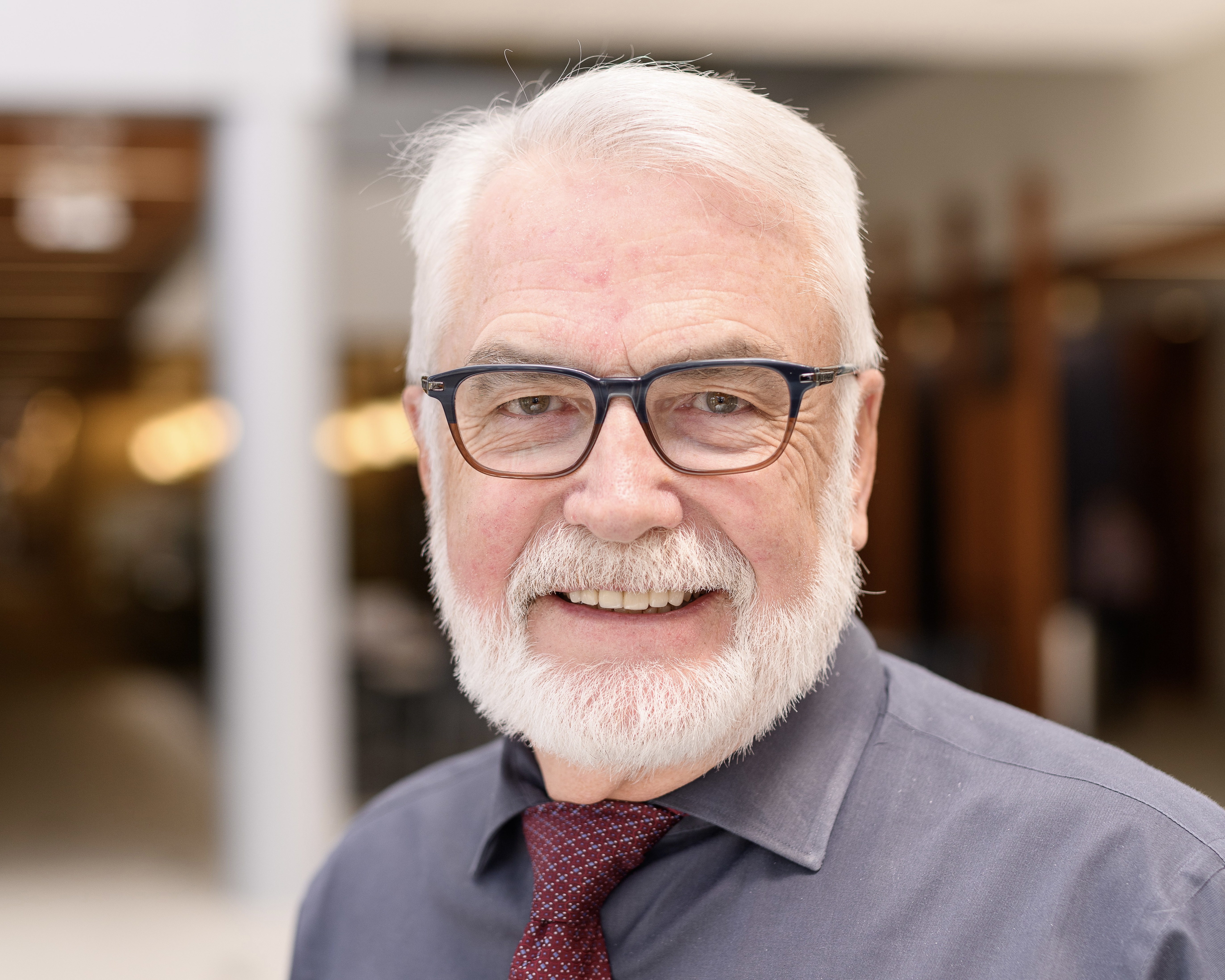 Distinguished Pharmacy Educator, Leader Patrick J. McNamara Retires
LEXINGTON, Ky. (August 4, 2023) — Patrick J. McNamara, Ph.D., received his doctoral degree from the School of Pharmacy at the University of Buffalo and set off to Basel, Switzerland as a visiting scientist at F. Hoffmann-LaRoche Co. Upon his return to the U.S. in 1980, McNamara joined the University of Kentucky College of Pharmacy (UKCOP) as an assistant professor. After an exceptional 43-year career as a dedicated educator, esteemed researcher, and visionary administrator, the College announces McNamara's retirement. He leaves invaluable contributions to the pharmaceutical sciences and a permanent mark on the academic community. 
Over the years, McNamara demonstrated scholarly commitment and exemplary leadership, earning successive promotions and becoming a tenured professor. His expertise in pharmacokinetics, experimental therapeutics, and pharmaceutical analysis have enriched the learning experiences of countless students. His academic proficiency includes a notable teaching portfolio, offering courses ranging from advanced biopharmaceutics to translational research. He has consistently taught the graduate-level pharmacokinetics course since 1981 and the professional program course since 2002, training thousands of students on safe and effective medication use.   
"Pat has been an incredible mentor to so many of us," said David Feola, PharmD, Ph.D., director of graduate studies for the Pharmaceutical Sciences graduate program. "When I was a pharmacy student, I worked in his laboratory during the summers, and since then, he has become one of the most valuable mentors of my career. As a scientist, instructor, and in my administrative role, he is the first person I go to for advice. His vision, leadership, and personality capture the respect of everyone and have been a huge factor in the success of our College. We will all miss him greatly." 
During his tenure, McNamara held numerous administrative positions, including chair of the Department of Pharmaceutical Sciences, director of graduate studies, and division director at various times. From 2009 to 2018, he served as senior associate dean, and on two separate occasions, he acted as interim dean, steering the College during critical moments of transition. During that time, the College had outgrown its home in the Rose Street Building, and faculty were dispersed across different campus buildings. University leadership prioritized the construction of a new pharmacy building, setting the stage for the next level of growth and innovation at UKCOP, with McNamara playing a pivotal role. 
His dedication to research and pursuit of scientific excellence earned him widespread acclaim. His work on drug transporters, pharmacokinetics, and biopharmaceutics significantly advanced the understanding of drug disposition and safety. As a result, he was elected as a fellow of both the American Association of Pharmaceutical Scientists and the American Association for the Advancement of Science, underscoring his standing as a distinguished researcher.
McNamara displayed a true passion for educating the next generation of scientists and pharmacists, serving as a major advisor to dozens of trainees over the years. 
"Pat has been a guiding force in my professional journey, from the time I was his student to becoming a faculty member and later assuming an associate dean role," said Craig Martin, PharmD, chief operating officer at UKCOP. "His mentorship has been transformative, instilling the value of dedication and compassionate leadership. I witnessed firsthand his passion for teaching and genuine care for each student. As I ventured into an administrative role, his wisdom and mentorship helped me navigate challenges and embrace opportunities confidently." 
McNamara's impact extended well beyond the boundaries of the University, with extensive consulting activities for prominent pharmaceutical companies and prestigious research institutions. With active involvement in various university committees, national organizations, and advisory boards, McNamara's dedication to public service has been equally commendable. He was a vital member of the National Institute of Pharmaceutical Technology and Education (NIPTE) Board of Directors and the American Association of Pharmaceutical Scientists (AAPS) Executive Committee, where he served as a member-at-large. 
"Pat's unwavering commitment to the College has been an essential component in growing its reputation at the national level," said Dean R. Kip Guy, Ph.D. "Pat exemplifies the compassionate scholar we all aspire to be: approachable, thoughtful, rigorous, impactful, and kind. He sets the example of how one can lead a scholarly field, train newcomers, provide structure and support for their growth, and do so while extending grace to those around him. We extend our deepest gratitude for his immeasurable impact and our love for him as a colleague, and we will cherish our shared memories. I wish him the very best in his well-deserved retirement." 
A celebration will occur on September 15, 2023, from 6-8 p.m. in Lexington, KY. Colleagues, friends, and family are invited to gather, reminisce and offer best wishes on the next chapter. To RSVP, contact Elisabeth Hixson (Elisabeth.Hixson@uky.edu).