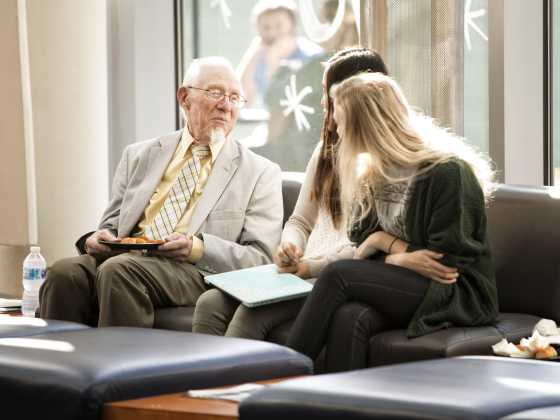 we train leaders
Alumni Features
The UKCOP Effect
We expect our graduates to be adept at thinking critically, emotionally intelligent, to understand how to leverage technology with their practice, and to carry on the Kentucky tradition of providing the highest level of care. Innovative education, hard work, and collaborative practice and research are essential in transforming patient-centered care.
As a top-10 college of pharmacy, our impact is global. And no matter where we are, you can see the #ukcopeffect first hand. Whether it's on the frontlines of the COVID-19 pandemic, medical outreach in Ecuador, or serving our community here in Lexington, KY, our pharm fam is active across the world.
Watch recorded interviews of our alumni chatting with students and sharing about their journeys after graduation.