Building Tours
We are available for in-person building tours on Mondays, Wednesdays, and Fridays, along with our information sessions.  Register for a tour with us here.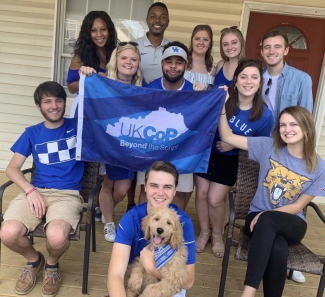 Informational Sessions
Virtual and in-person informational sessions are available throughout the week. 
Register for PharmD Information Sessions and 1-on-1 Pharmacy Chats by emailing visitpharmacy@uky.edu 
Register for PhD Information Sessions and 1-on-1 Graduate Chats by emailing catina@uky.edu 
Big Blue Nation Orientation
Are you an incoming freshman planning to attend BBNO? If so, join us during one of the College of Pharmacy info sessions. During these 45-minute sessions, you will meet with pre-pharmacy advisors who will review prerequisite course scheduling, application timelines, ways to connect with UKCOP, and more. Discover what makes UKCOP a national leader in pharmacy education and puts you on the path to success!
* Sessions are reserved for admitted incoming UK first-year students who have registered to attend Big Blue Nation Orientation. If you are not able to attend the available sessions we are also available to schedule one on one chats via the link below.
Check back for 2023 session dates
PharmD Open House
The Office of Enrollment Management will be hosting an open house, to help prospective students learn more about the field of pharmacy on October 22, 10:00am - 12:30pm. Presentations will focus on educating others about the profession of pharmacy, suggestions on discovering your interests, beneficial academic and professional experiences, and will include dialogue with UKCOP representatives, including current students, faculty, and staff. Please make plans to join us for this session to discover what makes UKCOP a national leader in pharmacy education!
Graduate Program Open House
Saturday, October 22, 2022
10:00 a.m. - 1:00 p.m.
• Learn about a PhD in Pharmaceutical Sciences 
• Find out the academic requirements 
• Discuss career options
• Hear graduate student stories
• Learn about the stipends and paid tuition 
• Talk with faculty and graduate students in our program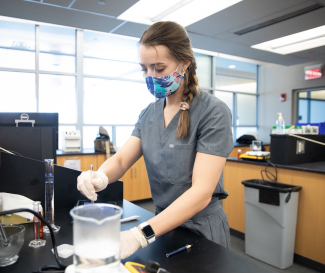 A few hotels located close to the College of Pharmacy are listed below. Many area hotels may offer discounted rates for guests of the University and may offer a shuttle service to/from the airport. When making reservations, be sure to ask if they offer a discounted rate for guests of the University of Kentucky.
Embassy Suites/Lexington Green
245 Lexington Green Circle, 40503 (shuttle service provided to and from airport/hotel)
SpringHill Marriott Suites
863 South Broadway, 40508 (no shuttle service provided to and from airport/hotel)
Hyatt Regency of Lexington
401 West High St. 40507 (shuttle service provided to and from airport/hotel)
Hilton Lexington Downtown
369 West Vine St. 40507 (shuttle service provided to and from airport/hotel)
Holiday Inn Express & Suites University
1000 Export St. 40504 (walking distance to UK Campus)