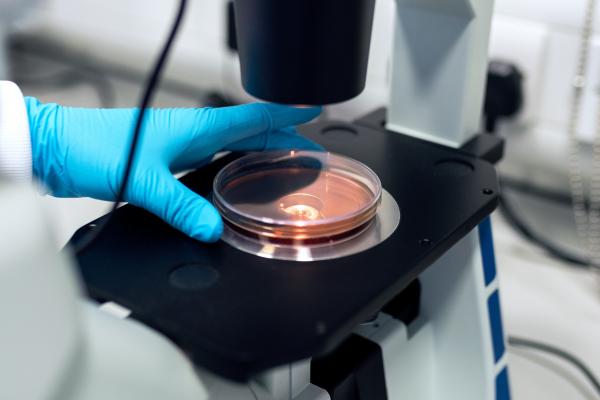 UKCOP Researchers Discuss the Potential Benefit of Azithromycin in Fighting COVID-19 Related Inflammation
Drs. Vince Venditto and David Feola from the college of Pharmacy, in collaboration with Drs. Ahmed Abdel-Latif and John Gensel have been studying the immunomodulatory effects of the antimicrobial drug azithromycin in the context of diseases in which inflammation drives part of the pathology including pneumonia, spinal cord injury, and heart attack. The research is significant because it can help to provide guidance to clinicians as they are deciding which drugs to provide for patient care. Azithromycin has shown various levels of safety and effectiveness in different stages of COVID-19 recovery.
Azithromycin is administered to over 40 million patients annually for its antibacterial activity but was also discovered to dampen the inflammatory response over a decade ago. Drugs with immunomodulatory properties are designed to either stimulate or suppress the immune system and have been shown to be beneficial in helping the body fight cancer, infection, or other diseases.
"It is critical to understand the double-edged sword of using an immunomodulatory therapy in patients with active infections," Feola said. "The positive effects on suppressing the inflammatory-related damage of the response to COVID must be balanced with any suppressive effects of the therapy. This manuscript provides expert commentary on how to proceed with studying this complex treatment option."
Researchers across the world have been committed to a deeper understanding of COVID-19, making Feola and Venditto's research even more important. Clinical trials that modulate, rather than suppress the immune system, have the potential to shift the way in which we treat the virus.
"We must proceed cautiously as we determine which immunomodulatory therapies are effective in the treatment of patients with COVID-19, and it is likely that a drug like azithromycin is effective in patients with severe disease but could be detrimental in patients at other stages of the disease response," Venditto said.
Information regarding COVID-19 is constantly evolving, so research like Venditto's and Feola's is crucial and can serve as the foundation for future studies that evaluate treatments for those infected with the virus.