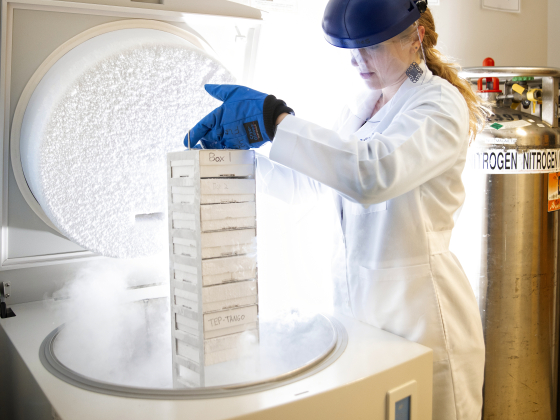 connecting research to real people
Research
Largest pharmacy education and research building in the world
Pharmacy School in FY19 Research Funding
FY19 Collaborative Funding
Seminars & Symposia
COMING SOON - The College of Pharmacy research seminar series and our annual thematic TODD Symposium provide platforms for our students, staff and faculty to learn from and interact with world-class research experts and to share recent research advances and discoveries. 
Research Training
The UK College of Pharmacy offers both undergraduate and graduate-level research opportunities for prospective trainees to train alongside some of the most talented pharmaceutical scientists on the planet. 
Faculty Research
Our investigators have a long and proud history of discovering the next big thing. Learn more about our diverse faculty and their broad range of interests that span early drug lead discovery through healthcare outcomes research.