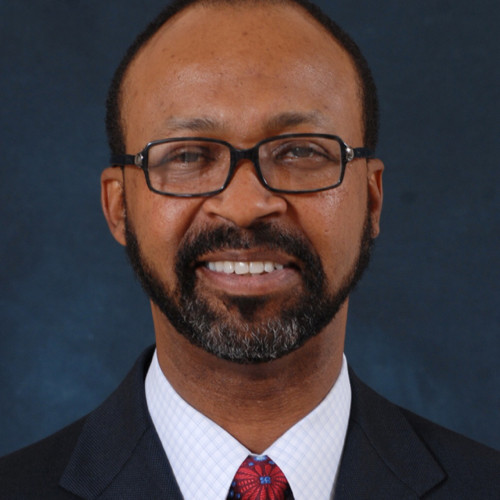 Welton O'Neal Named 2021 Paul Parker Award Recipient
Dr. Welton O'Neal (PharmD 1981, R126), Vice President of Medical Affairs at Supernus Pharmaceuticals, has been named the 2021 recipient of the Paul F. Parker Award.  
The Paul F. Parker Award is given annually to a past resident of the University of Kentucky (UK) Pharmacy Residency Program or an individual intimately associated with its success. This award recognizes an individual who has displayed a sustained contribution to the profession in practice, teaching or research, a commitment to high ideals and excellence in their chosen field; leadership and innovation; and a passion for encouraging others' personal and professional growth. 
During his time at University of Kentucky College of Pharmacy, O'Neal became the first Black student to graduate with a PharmD in 1981 and complete the post-PharmD pharmacy residency training at UK HealthCare. O'Neal also became the first African American faculty member both within UKCOP and the UK College of Medicine. O'Neal then left UK and returned to work at his alma mater, the Medical University of South Carolina (MUSC). There, he also became the first African American faculty member of MUSC's Colleges of Pharmacy and Medicine.  
After spending a significant amount of time at MUSC, O'Neal decided to leave academia in 1987 to pursue a career in the pharmaceutical industry. Throughout his 34-year career in industry, O'Neal has worked for many prestigious pharmaceutical organizations, including Bristol Myers Squibb, Pharmacia, Sanofi-Aventis, NitroMed, Alpharma and now Supernus Pharmaceuticals. He also became the first Black Vice President at many of the pharmaceutical companies he worked for. 
Having paved the way for Black pharmacy students and achieved tremendous personal success throughout his career, O'Neal is an excellent example of a pharmacy role model who has made a profound and lasting impact on those around him. "Dr. O'Neal's leadership, innovation and passion for encouraging others' personal and professional growth is evidenced by his continuing advancement in education and medical affairs and promotions to senior positions in the pharmaceutical industry," said Jimmi Hatton Kolpek (BS 1983, PharmD 1984, R151), UKCOP Professor, ICU Recovery Clinic Pharmacist, and previous Paul Parker award recipient. "His humble and positive personality is always welcoming, and he is an important mentor for past residents and present employees. As a Black male, he is also a shining light to many who are seeking a mentor to guide them through pharmacy careers." 
The Paul F. Parker Virtual Luncheon is at 11:00 a.m. EST on Tuesday, December 7, 2021, via Zoom. To register for the event, click here: https://ukcop.typeform.com/to/IycVZr8O