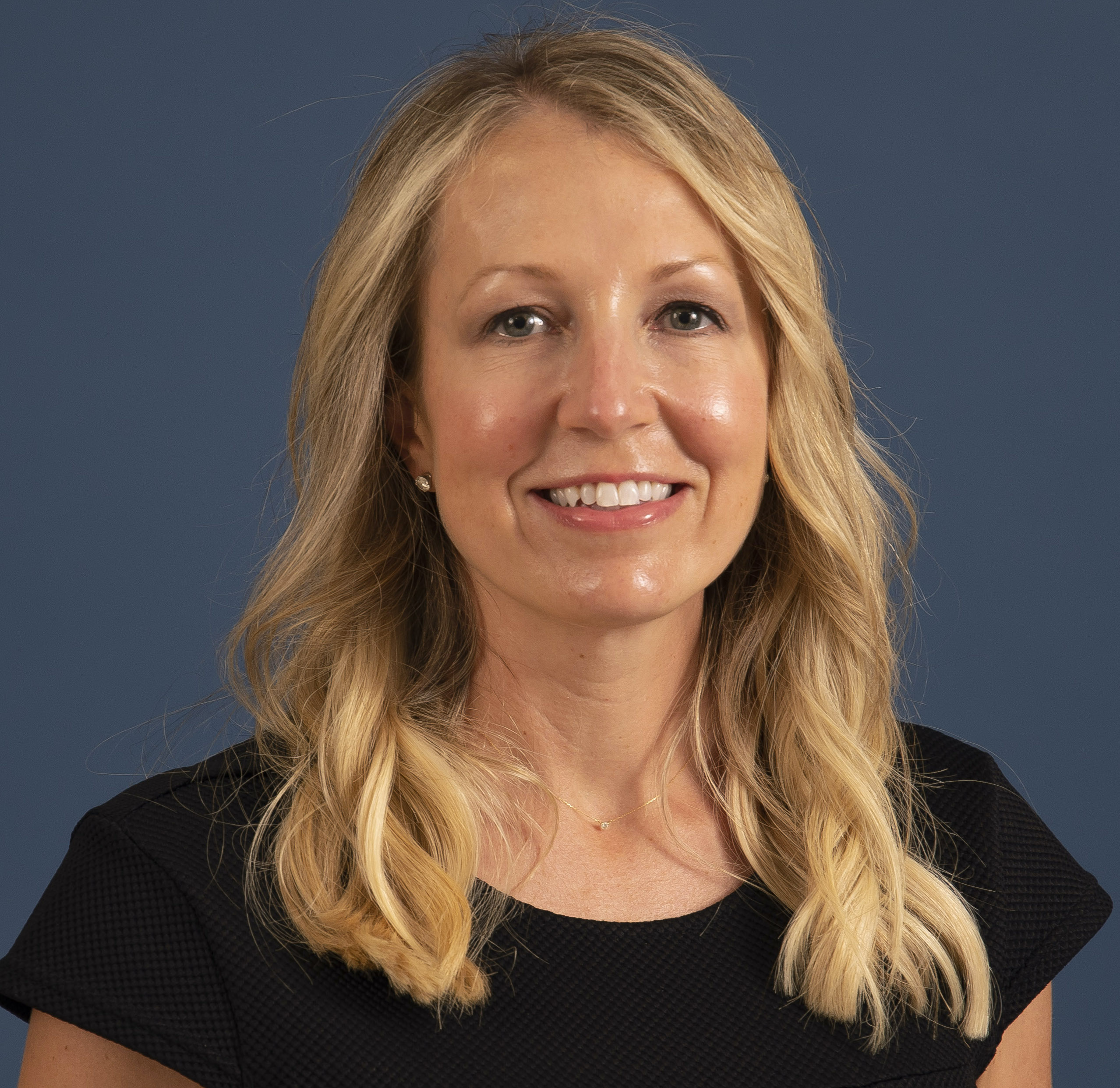 UKCOP Alumna Impacts Veteran Health Through Rural Scholars Fellowship
University of Kentucky College of Pharmacy alumna Tara Downs (PharmD 2008), a clinical pharmacy practitioner board certified in Ambulatory Care and Geriatric Pharmacy and serving in geriatrics at the Lexington Veterans Affairs (VA) Health Care System (HCS), has been named a fellow for the Veterans Health Administration (VHA) Rural Scholars Fellowship Program. As one of few primary care providers selected to participate in the program, Downs will use her knowledge of pharmacy, strong leadership skills and thorough job experience with the VA to improve rural health care for veterans.
The Rural Scholars Fellowship Program is a two-year-long program that helps address the increasing shortage of rural healthcare workers, particularly in the communities where many veterans live. By recruiting qualified VHA clinicians, this program builds upon each selected participant's strong healthcare skillsets, substantial primary care knowledge and professional networks to create fully prepared rural healthcare leaders. The program also increases the retention rates of primary care providers at rural VHA locations by providing participants with unique opportunities to improve the overall quality of their clinics and break away from the professional isolation that keeps many healthcare professionals from working in rural health.
To complete the program, fellows participate in professional growth, development and educational opportunities to become innovative and expert leaders in rural health. This program is also unique in the fact that many participants have cited a strong desire or chosen to remain in rural VHA careers following program completion. With the various advancement and growth opportunities provided to rural health care professionals, the program has proven its effectiveness by helping increase the presence of VHA leaders in rural communities throughout the United States.
Downs was selected for the program from an applicant pool that consisted of various healthcare professionals, including physicians, physician assistants, advanced practice registered nurses and pharmacists. Applicants were also primary care providers at healthcare facilities where over 51% of all patients live in rural areas. Downs previously served as one of 13 site leaders across the country for the James J. Peters VAMC Patient Safety Center for Medication Safety and Aging deprescribing collaborative. This led to the Lexington VA receiving a letter of recognition for their efforts, which made her stand out among other applicants.
Downs expressed excitement about being selected as VHA Rural Scholar Fellow and how the program will benefit her career in pharmacy at the VA. "The Rural Scholars Fellowship will expand my knowledge and skillset to improve healthcare while studying the process," said Downs. "This program will also assist in my long-term career plans to formally improve patient safety for our veterans across a large rural demographic area and provide access to other disciplines' approaches to quality improvement. This formal training will assist in further developing my mentorship abilities to trainees, including residents and students, as they embark on projects, and help showcase the importance of formal continual improvement for patient care."
Downs also expressed sincere gratitude for the many mentors, family members, colleagues and organizations who have helped guide her pharmacy career. "From my rotations as a student at the University of Kentucky College of Pharmacy, to my PGY-1 pharmacy residency at Tennessee Valley VA Healthcare System, to my PGY-2 residency in ambulatory care at the Lexington VA HCS, I have so many mentors that have invested their time in my development and helped me realize how to believe in myself," said Downs. "I am fortunate to have come from a supportive family and have a supportive husband who has always believed in me and my goals. I also credit my colleagues and the Lexington VA HCS leadership for making quality improvement part of the culture and collaboration between disciplines the norm. This atmosphere can bring about continuous improvement in the care we provide for our veterans."