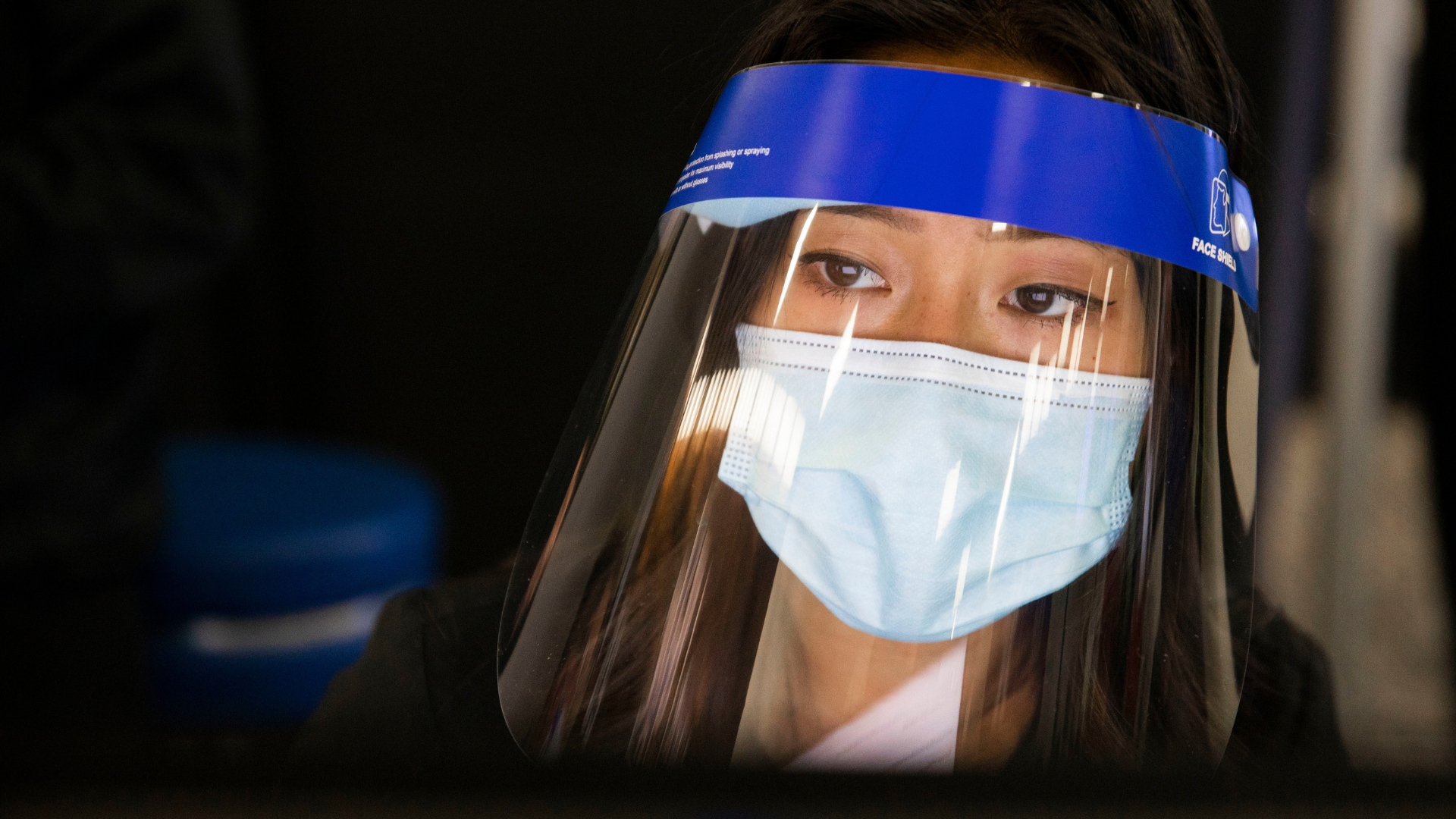 UK College of Pharmacy Hosts Town Hall New COVID Variants & Vaccines
LEXINGTON, Ky. (March 15, 2021) – The number of people across Kentucky who are fully vaccinated continues to grow, especially with three vaccines now available to the public. However, many still have questions about the vaccines and the rise of the new variants. 
To help answer those questions, the University of Kentucky College of Pharmacy hosted a virtual Town Hall on Wednesday, March 10, 2021, with a panel of healthcare experts from UK HealthCare and the Colleges of Pharmacy and Medicine.
The panel included Brittany Bissell, PharmD, Ph.D., a UK HealthCare medical ICU clinical pharmacist, and an assistant professor at UK's Colleges of Pharmacy and Medicine. Bissell works directly with patients at UK HealthCare who have COVID-19 and is a medication expert. 
Also on the panel was Dr. Alice Thornton, UK College of Medicine's and UK HealthCare's chief of the Division of Infectious Disease. Thornton has been involved in the treatment and testing recommendations surrounding COVID-19 and has been active in treating patients with COVID-19 (both in-patient and outpatient) since the beginning of the pandemic. 
The panel was rounded out by Vincent Venditto, Ph.D., an assistant professor in the Department of Pharmaceutical Sciences at the University of Kentucky College of Pharmacy, with training in immunology and vaccine development. 
Bissell, Venditto, and Thornton broke down the most common questions surrounding the new COVID-19 variants, the three available vaccines, and what clinical care of patients with COVID-19 looks like in Kentucky.
For more information about resources available, check out the UK College of Pharmacy's guide to understanding COVID-19 vaccines.