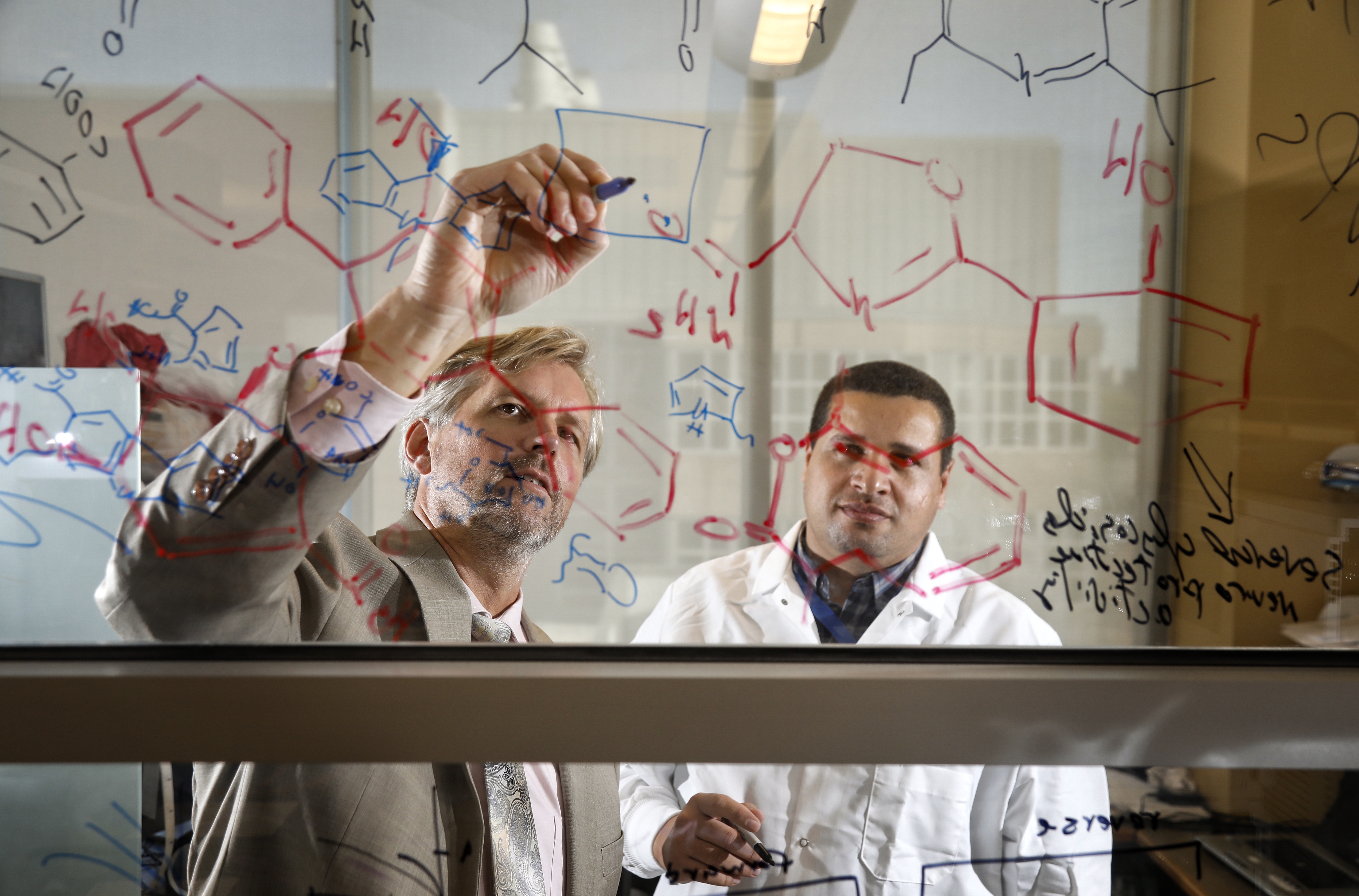 Thorson Named Associate Dean for Research at UK College of Pharmacy
LEXINGTON, Ky. (Aug. 13, 2020) — Jon Thorson, Ph.D., professor in the Department of Pharmaceutical Sciences and director of the Center of Biomedical Research Excellence in Pharmaceutical Research and Innovation (CPRI), has been named chief scientific officer and associate dean for research at the University of Kentucky College of Pharmacy.
Thorson takes over for former Associate Dean Linda Dwoskin, who was recently promoted to the University of Kentucky's associate vice president for research.
"The UK College of Pharmacy consistently ranks among the top colleges of pharmacy nationally in research. I am thrilled to serve the College of Pharmacy in this capacity and I look forward to working in partnership with our talented faculty, staff and students to advance CoP's research legacy," said Thorson.
He also notes the major socio-economic impact of academic research on the state. "Kentuckians benefit daily from the innovations, knowledge and economies developed through university research programs. Health crises such as the current pandemic also highlight the critical need to speed the translation of research discoveries to the clinic," he said.
Thorson has 189 publications with over 11,000 citations, is an inventor on 27 patents, and was most recently recognized for his role in securing the prestigious Centers of Biomedical Research Excellence (COBRE) grant. This $11.2 million NIH grant will fund the CPRI and continue to empower the College of Pharmacy's collaborative approach to multidisciplinary research.
In addition, Thorson is the co-founder of Centrose — a biotech startup focused on creating new anticancer therapies. He serves as the Kentucky Medical Services Foundation (KMSF) Chair in Pharmaceutical Innovation and is a University of Kentucky Research Professor and NIH MERIT Award recipient.
"Dr. Thorson is an innovative scientist, bold leader, and experienced researcher. His expertise has already led to many University and College wins, and we're lucky to have him serving in this additional capacity," Kip Guy, dean of the UK College of Pharmacy, said. "I look forward to collaborating with Dr. Thorson and his team to increase the College's research footprint, leaning into our strengths in substance use disorder, experimental therapeutics, and cancer and infectious disease research."
Thorson began his new role on July 1, 2020.
We wish to remember and honor those who inhabited this Commonwealth before the arrival of the Europeans. Briefly occupying these lands were the Osage, Wyndott tribe, and Miami peoples. The Adena and Hopewell peoples, who are recognized by the naming of the time period in which they resided here, were here more permanently. Some of their mounds remain in the Lexington area, including at UK's Adena Park.
In more recent years, the Cherokee occupied southeast Kentucky, the Yuchi southwest Kentucky, the Chickasaw extreme western Kentucky and the Shawnee central Kentucky including what is now the city of Lexington. The Shawnee left when colonization pushed through the Appalachian Mountains. Lower Shawnee Town ceremonial grounds are still visible in Greenup County.
We honor the first inhabitants who were here, respect their culture, and acknowledge the presence of their descendants who are here today in all walks of life including fellow pharmacists and healthcare professionals.