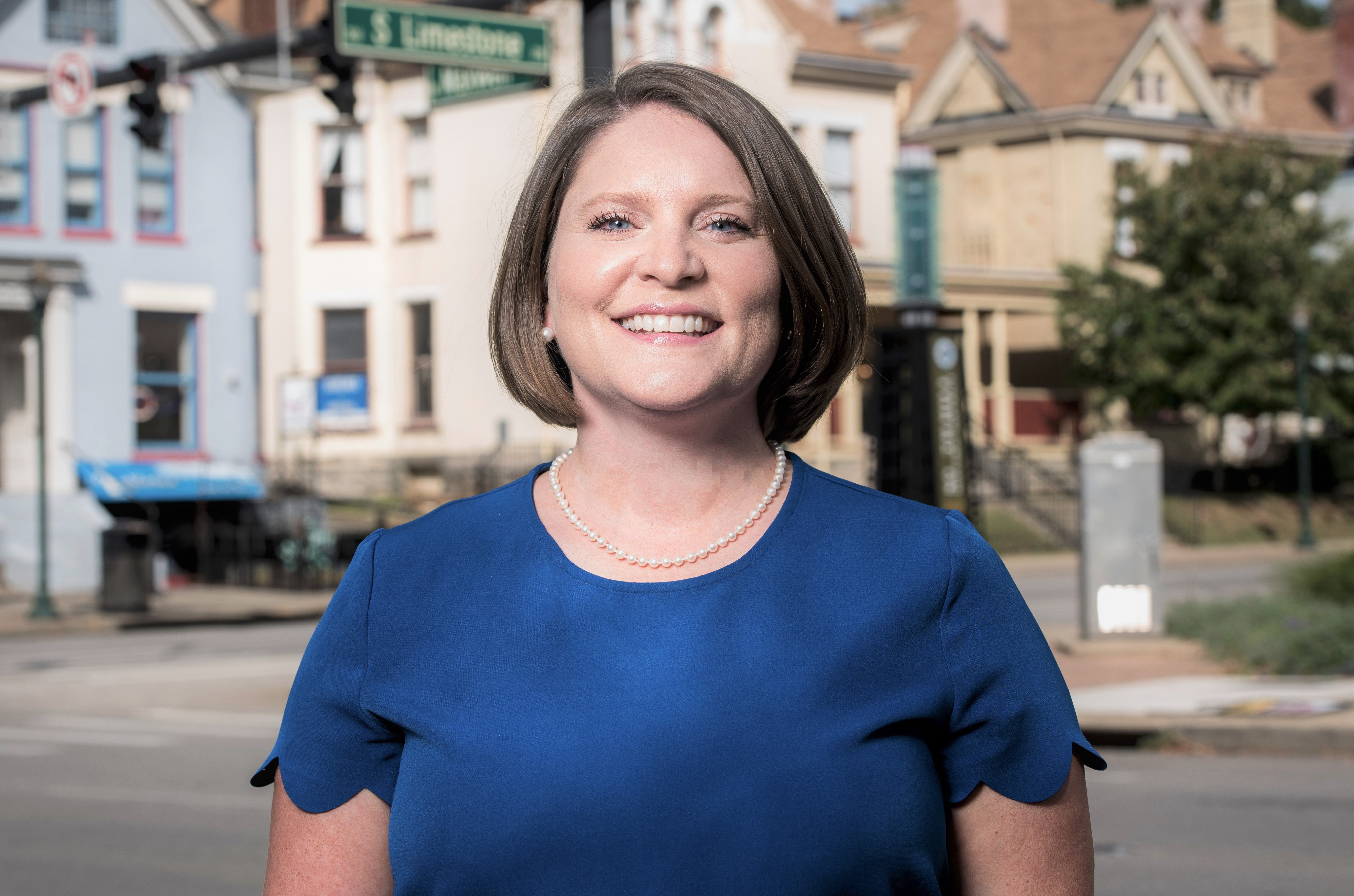 Shining Leadership: Helping Pharmacy Students Find Their Way
Continuing our highlights for Preceptor Appreciation Month, we spoke with Jessica Tackett (PharmD 2007) about her experience as a preceptor for the University of Kentucky College of Pharmacy over the last decade. Tackett has been a preceptor with UKCOP for 11 years and currently works as a Clinical Pharmacist at the UK HealthCare Good Samaritan Hospital. She helps care for hospitalized patients by optimizing medication usage, facilitating short length of hospital stays and ensuring that patient needs are met at discharge for their transition home.
1. What made you want to precept students?
TACKETT: I had been assisting my coordinator with precepting his students. I enjoyed the work so much that I wanted to open spots of my own to allow more students to experience my hospital. 
2. What is the most rewarding aspect of being a preceptor?
TACKETT: I enjoy the one-on-one time with each student the most. I love just sitting back and talking about their career goals and my non-traditional path to where I am. I love opening their eyes to hospital pharmacy and all the different pharmacy jobs that can exist in just one hospital. I love encouraging them to take care of their mental health and make choices that provide for strong work-life balance. 
3. What would you say to others who are considering precepting, but reluctant to take the next step? 
TACKETT: I think one of the biggest barriers to precepting is time commitment. Some days, many of us are treading water to stay caught up and don't think one more thing will fit in the day. I would encourage someone thinking about precepting to speak with their colleagues and consider co-precepting. Build days into your rotation where your student is with other people experiencing something that you can't offer them, like distribution shifts or shadowing a nurse. Precepting students is one of my top job satisfiers! 
4. What is one of the biggest challenges pharmacy students face? What advice would you give them?
TACKETT: I believe that one of the biggest challenges ahead of the students today is self-identifying areas of weakness and working independently to review that information. Virtual learning has been challenging, and we are seeing a difference in the retention of knowledge for some students when the materials were presented to them in a non-traditional way. It is important to remember that you aren't just studying to pass the next exam. You are learning to retain information for the day in your career when you need to recall that information to save someone's life. 
5. What is your overall impression of UKCOP students? 
TACKETT: UK students have a drive to be the best at what they do. They are eager to learn and well-prepared for their careers. 
6. Lastly, as a preceptor, you often give advice to and inspire our students. Who inspires you throughout your pharmacy career? 
TACKETT: My first woman boss was P. Shane Winstead. She was a mentor to so many in our profession. She was an example of a strong female leader who could manage a hundred things at one time and thrived in the chaos. Despite the demands of her job and her family, she was still able to remember the true meaning of this life. She reminded us that as the sun rises, we should reflect on the blessing of a new day. As each sun sets, we should remember that a promise was kept. We should take the moments to slow down and remember that the sun shall shine.
In honor of the hard work and dedication of its preceptors, the UK College of Pharmacy is recognizing preceptors throughout the month of June. A virtual appreciation event is scheduled for June 24, 2021, at 7:00 p.m. EDT. For more information about the event or information on becoming a College of Pharmacy preceptor, email copexperiential@uky.edu.