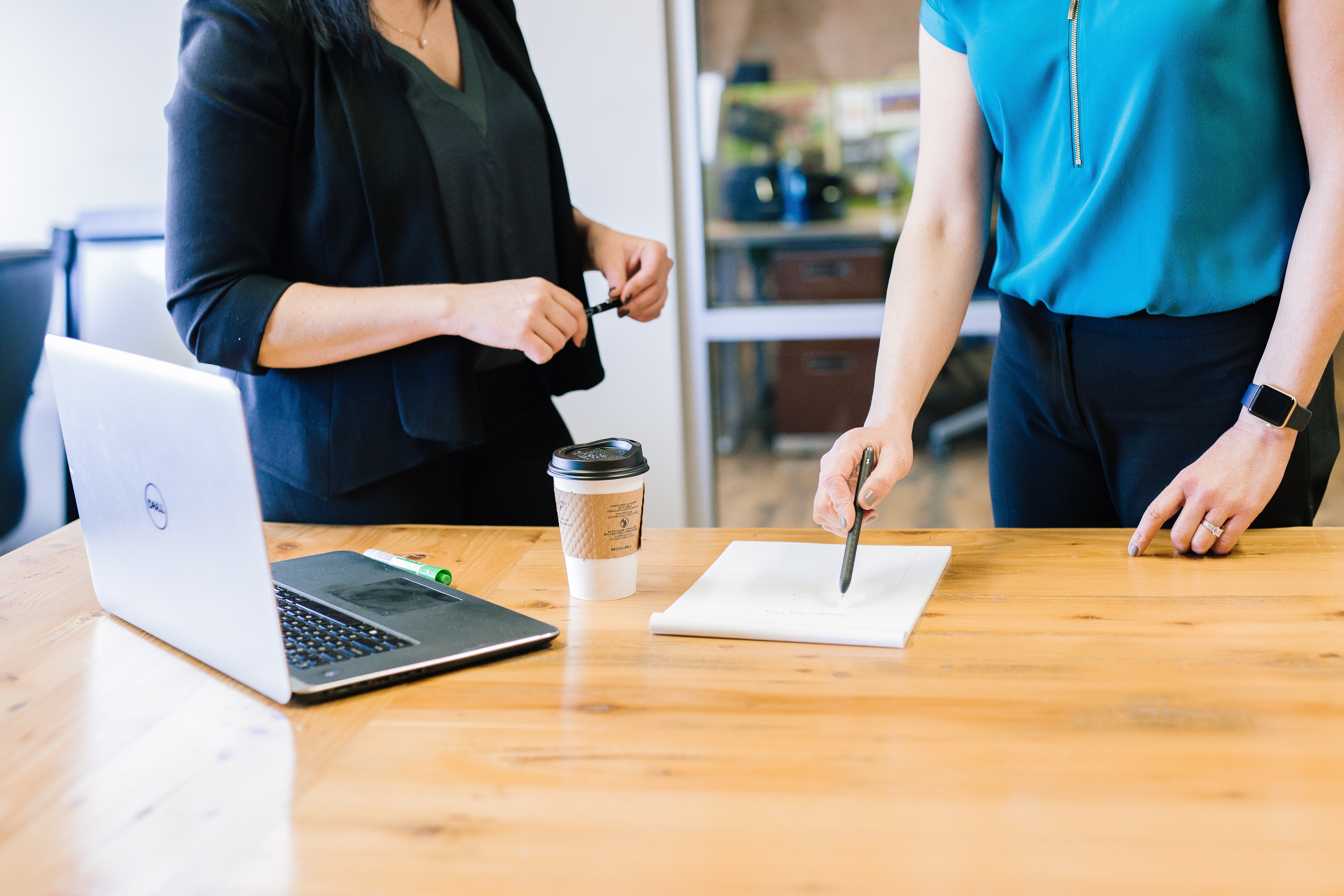 Pharmacy to Honor Five Distinguished Preceptors in Annual Awards Ceremony
LEXINGTON, Ky. (March 30, 2023) — The University of Kentucky College of Pharmacy (UKCOP) will honor five preceptors into the Hall of Distinguished Preceptors (HODP) during the annual awards ceremony on Friday, April 21, 2023, at 6:00 p.m. EDT. The College will also stream the celebration on its YouTube channel. 
These awards are given to individuals with Voluntary or Adjunct Faculty status who serve as preceptors for student pharmacists. UKCOP recognizes excellence in precepting and dedication to educating future pharmacists through experiential learning. Within this year's HODP are five Preceptor of the Year award designations: APPE, IPPE, Commonwealth Experience Rotation, Louisville Clinical Education Center, and Lifetime Achievement.
"Preceptors are the unsung heroes of pharmacy education, shaping the future of the profession one student at a time," said Dr. Holly Divine, director of Experiential Education. "To this year's winners of the Hall of Distinguished Preceptors awards, we extend our heartfelt congratulations and gratitude for your tireless dedication to teaching and mentoring our pharmacy students. You are the backbone of our experiential education program, and we are proud to honor you for your outstanding service and contributions to the field."
APPE PRECEPTOR OF THE YEAR: Natalie Walker, PharmD
Dr. Natalie Walker grew up in Palm Harbor, FL, and completed her undergraduate degree at the University of Miami. After relocating to Lexington, KY, and working in human resources for eight years, Walker decided to make a career change and graduated with a PharmD from the UKCOP in 2014. Following graduation, Dr. Walker completed a pharmacy practice residency at the Lexington VA, where she continues to work today.
Walker began her pharmacy career focusing on transitions of care before moving to her current role as a clinical pharmacy specialist in critical care. While her initial experience precepting students completing their advanced pharmacy practice experience (APPE) occurred during residency, her passion for precepting developed further while working with students during their APPE and longitudinal experiential education in pharmacy (LEEP) rotations as well as first- and second-year pharmacy residents early in her career. In 2018, she officially became an APPE preceptor for acute care at the Lexington VA, the same rotation that influenced her career path.
"I humbly accept this award with the firm belief that there are so many others more deserving of the recognition it brings," said Walker. "Being a part of the journey students travel as they navigate various practice sites during their APPE rotations is a great honor. I have my own preceptors and mentors to thank for showing me how much of an impact a six-week experience could have. My belief in the importance of experiential education rivals my passion for serving our veterans. The practical experience is invaluable, especially as one transitions their classroom knowledge to take on real-world patient care responsibilities. Nothing is better than watching students gain confidence in the knowledge they have worked so hard to achieve as they overcome their initial insecurities to become an essential members of an interdisciplinary acute care team."
IPPE PRECEPTOR OF THE YEAR: John Serafini, RPh
Mr. John Serafini is a community pharmacist based in Lawrenceburg, KY. He developed an interest in pharmacy from his grandfather and uncle, who owned and operated Serafini Drugs in his hometown of Frankfort, KY. After completing his pharmacy degree at Ferris State University, he worked at a chain community pharmacy in Shelbyville, KY. He later became the Pharmacist in Charge at a Lawrenceburg-based pharmacy, where he played an integral role in transitioning to a superstore.
In 2014, Serafini opened an independent pharmacy in Lawrenceburg, where his family had resided since 1998. He felt connected to the community and wanted to bring a personal experience to the community members. Serafini has owned and operated Anderson Apothecary since 2014. As a community pharmacist, he feels extremely fortunate to offer personal, quality care to his patients. The number of patients that he has impacted during this time is immeasurable. He feels fortunate to have had the opportunity to impact many patients' lives as a community pharmacist, from counseling patients on new medications to being with them and their families at their time of passing. Through his passion, Serafini has inspired pharmacy technicians to return to school to pursue a doctorate in pharmacy.
While owning an independent pharmacy, Serafini has had the privilege of precepting many pharmacy students from UKCOP. His experience in this position has proven very enlightening, as each new student brings a unique opportunity to gain insight into how the profession continuously evolves. Serafini has been truly fortunate to have mentors who expand his knowledge in the profession. He shares his passion for helping others by serving as a preceptor and looks forward to continuing in this role.
COMMONWEALTH EXPERIENCE PRECEPTOR OF THE YEAR: Sandy Tiu Berger, PharmD
Dr. Sandy Berger is a Henderson, KY, native who completed her undergraduate studies and PharmD at UKCOP in 2003. Dr. Berger has spent most of her career at Owensboro Health Regional Hospital, where she currently serves as the supervisor in the Surgery Satellite Pharmacy. Her surgery passion began during her APPE rotation with UKCOP Professor Dr. Kenneth Record. She now oversees medication distribution and clinical issues in Surgery, Anesthesia, Endoscopy, Cath Lab, Recovery Room, and Prep and Recovery areas.
Berger has been a preceptor for UKCOP pharmacy students since 2009 and is a preceptor for the Owensboro Health PGY1 Pharmacy Residency Program. She was involved in the past University of Kentucky Clinical Education Center for the Greater Owensboro Area and received Preceptor of the Year in 2011. The students and residents are exposed to the perioperative phase of care for patients and learn the different perspectives of other healthcare providers, including surgeons, anesthesia providers, nurses, and perfusionists. She enjoys teaching students and learning from them at the same time. She has assisted with research projects and poster presentations with past residents and students. 
Berger is married to Dr. Michael Berger, whom she met during her first year in pharmacy school at UKCOP. They have four children: Thomas (17), Alton (16), Joseph (14), and Alexis (7). Outside of pharmacy, she enjoys spending time with her family, watching her kids play tennis, playing violin for church and weddings, and cooking and baking for family and friends. 
THE CHRISTOPHER MILLER LOUISVILLE CEC PRECEPTOR OF THE YEAR: Philip Hutchinson, PharmD
Dr. Philip Hutchinson grew up in Flatwoods, KY. He attended UKCOP, earning his Doctor of Pharmacy degree in 2011. He completed a Pharmacy Practice Residency at St. Claire Regional Medical Center in Morehead, KY, in 2012 and is a Board-Certified Pharmacotherapy Specialist through the Board of Pharmacy Specialties.
Hutchinson continued working at St. Claire Regional Medical Center, precepting PGY1 residents and pharmacy students for multiple pharmacy colleges. In 2015 he accepted a clinical pharmacist role at Norton Brownsboro Hospital in Louisville, KY.
As a student and resident, Hutchinson received exceptional mentorship from preceptors, which showed him the importance of the preceptor role. His history of positive interactions with preceptors allowed him to build his practice of encouraging students to seek a better understanding of all aspects of healthcare and gain confidence in autonomy on their path to graduation and independent licensure.
Hutchinson treasures his role in aiding the clinical, professional, and personal growth of pharmacists in training. This allows him to stay connected with the different facets of the profession and to watch the continued progression of education in the pharmacy field.
LIFETIME ACHIEVEMENT: Matthew Lane, PharmD
Dr. Matthew Lane is a Board-Certified Pharmacotherapy Specialist and chief of pharmacy at the Lexington VA Health Care System. He received his Bachelor of Science in Pharmacy from the University of Kansas and his Doctor of Pharmacy from UKCOP. He completed pharmacy practice and critical care residencies at the University of Kentucky Medical Center.
After working at Ochsner Medical Center in New Orleans, he returned to Kentucky and joined the Lexington VA Health Care System as a clinical pharmacist and faculty member at UKCOP. Lane has been involved in the didactic program and precepting pharmacy students for the past 30 years.
Lane earned multiple promotions during this tenure at the VA, initially as the surgery/critical care clinical specialist. He has provided clinical services to surgery, various acute care areas, primary care, anticoagulation, dialysis, and vaccination clinics at the VA. He served as residency director for 25 years. He was eventually promoted to clinical coordinator and, most recently, chief of pharmacy. Throughout this time, he has been involved in expanding clinical services from 5 pharmacists to over 27 currently.
Lane has precepted over 400 students during APPE and LEEP rotations and 58 pharmacy residents at the VA. He values the opportunity to help trainees advance their clinical knowledge and growth. His most satisfying role is learning from his students and seeing them prosper in their careers and life.
***** 
The University of Kentucky College of Pharmacy continually ranks as a top-ten institution of pharmacy education nationwide, and research funding has more than doubled in the last decade. 
We wish to remember and honor those who inhabited this Commonwealth before the arrival of the Europeans. Briefly occupying these lands were the Osage, Wyndott tribe, and Miami peoples. The Adena and Hopewell peoples, who are recognized by the naming of the time period in which they resided here, were here more permanently. Some of their mounds remain in the Lexington area, including at UK's Adena Park.
In more recent years, the Cherokee occupied southeast Kentucky, the Yuchi southwest Kentucky, the Chickasaw extreme western Kentucky and the Shawnee central Kentucky including what is now the city of Lexington. The Shawnee left when colonization pushed through the Appalachian Mountains. Lower Shawnee Town ceremonial grounds are still visible in Greenup County.
We honor the first inhabitants who were here, respect their culture, and acknowledge the presence of their descendants who are here today in all walks of life including fellow pharmacists and healthcare professionals.