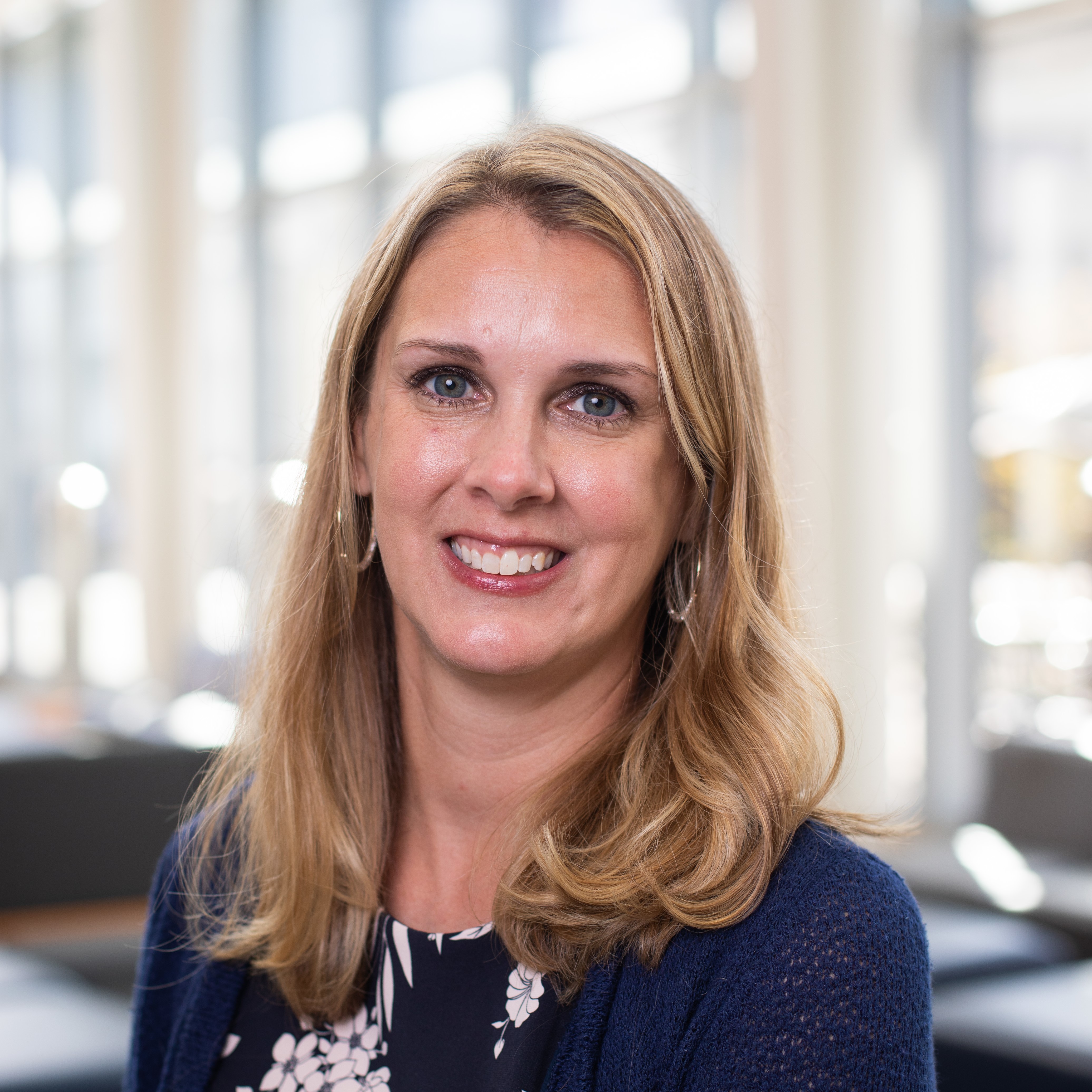 Louisville Clinical Education Center Names Mills as Clinical Training Coordinator
The Louisville Clinical Education Center (LCEC) has announced a change in faculty for the Clinical Training Coordinator position. Dr. Janet Mills, PharmD, BCPS, CDCES, has been selected to replace Dr. Chris Miller, PharmD, MS, MBA, BCNSP, who held the position for 14 years and transitioned into retirement in November 2021.
After graduating from the University of Kentucky College of Pharmacy (UKCOP) in 2002 and completing a PGY-1 Residency at the University of Louisville Hospital in 2003, Mills accepted a position as a Clinical Pharmacist at UofL Health, where she worked for 19 years. She also spent many years advancing Pharmacy Experiential Education at UofL as their Site Coordinator. In October 2021, Mills accepted a position as an Assistant Professor for UKCOP and filled the role of LCEC's Clinical Training Coordinator while also working as an Ambulatory Care Pharmacist at the new North Healthcare-Audubon Primary Care Practice location in Louisville.
History of the Louisville Clinical Education Center
In 2006, the LCEC was established through a partnership between UKCOP and Norton Healthcare. Norton Healthcare initially provided $1.15 million in funding over the program's first five years. Eight UKCOP students were selected as participants and then moved to the Louisville area to complete their fourth and final year of pharmacy curriculum, with the first rotation year beginning in May 2007.
The LCEC was founded to help improve the Advanced Pharmacy Practice Experience (APPE) of pharmacy students enrolled at UKCOP. Students enrolled initially completed 10 unique one-month rotations throughout the year, with each rotation providing training and educational experiences in various pharmacy settings. These student worksites included pharmacies at Norton Healthcare facilities, other medical centers and clinics throughout the Louisville area and traditional community pharmacies. The LCEC was also developed with pharmacy preceptors in mind, as preceptors often benefit from recently trained pharmacy students working on-site. Participating students helped improve the quality and service of preceptors' Louisville-based practices during the different block rotations.
The LCEC also helped establish the robust model of an ideal partnership between colleges of pharmacy and healthcare systems. The establishment of the LCEC also transformed the world of pharmacy education by assisting UKCOP in expanding learning opportunities beyond Lexington's borders. The program itself proved to be more than successful, with students completing 147 different APPE rotations during the first rotational year and 20 students enrolling to participate in 2008.
Successes of the Louisville Clinical Education Center
After 15 years of increased student enrollment, the LCEC continues to provide outstanding pharmacy education, with Norton Healthcare continuing to support the program's efforts annually. Through continued rotation expansion, unique educational experiences, preceptor assistance, professional presentations and networking opportunities, the LCEC enrolls 20-25 fourth-year students each rotational year and sees record success rates among UKCOP graduates.
In addition to completing their seven APPE rotations in the Louisville area, students also participate in a variety of required educational activities, which help them fully prepare for a successful career in pharmacy. These activities include two educational meetings per rotation block; student rotation briefings; professional presentations; a Louisville residency showcase; preceptor and pharmacist facilitated seminars on practice-related topics of interest; and resident facilitated interactive case studies. 
In total, 254 students have completed the LCEC program to date, with 50% of all enrollees remaining in the Louisville area to practice pharmacy after they receive their PharmD. Over 41% have enrolled in post-graduate programs after completing their fourth year of education through UKCOP and the LCEC. Twenty-two students have become preceptors for the LCEC, and two have become residency directors in Louisville. Rotation sites have also increased by 200%,  growing from 29 at the program's start to over 85 worksites today. 
Mills expressed excitement at becoming the Director of the LCEC and plans to lead the program to further success. "I am confident the LCEC will continue to grow and thrive in the future. The Louisville community offers a diverse patient population, leading to a wide range of engaging, rigorous and unique pharmacy practice settings. We continue to add clinically robust experiential education rotations and highly credentialed preceptors to the LCEC each year, in addition to the refinement of existing rotations and relationships," said Mills. "Although I am new to the LCEC, I already think the best part of the position is the opportunity to network with the Louisville pharmacy community and share these connections with student pharmacists. I will continue to build upon this well-established foundation by introducing additional opportunities for students in the form of community service, professional advocacy and professional promotion. Being well-networked within the Louisville pharmacy community and the Louisville community at large will open more doors for our students. I want students to understand the value of using our specialized skill sets to give back to our community and make connections that enable student pharmacists to tangibly contribute to our city."