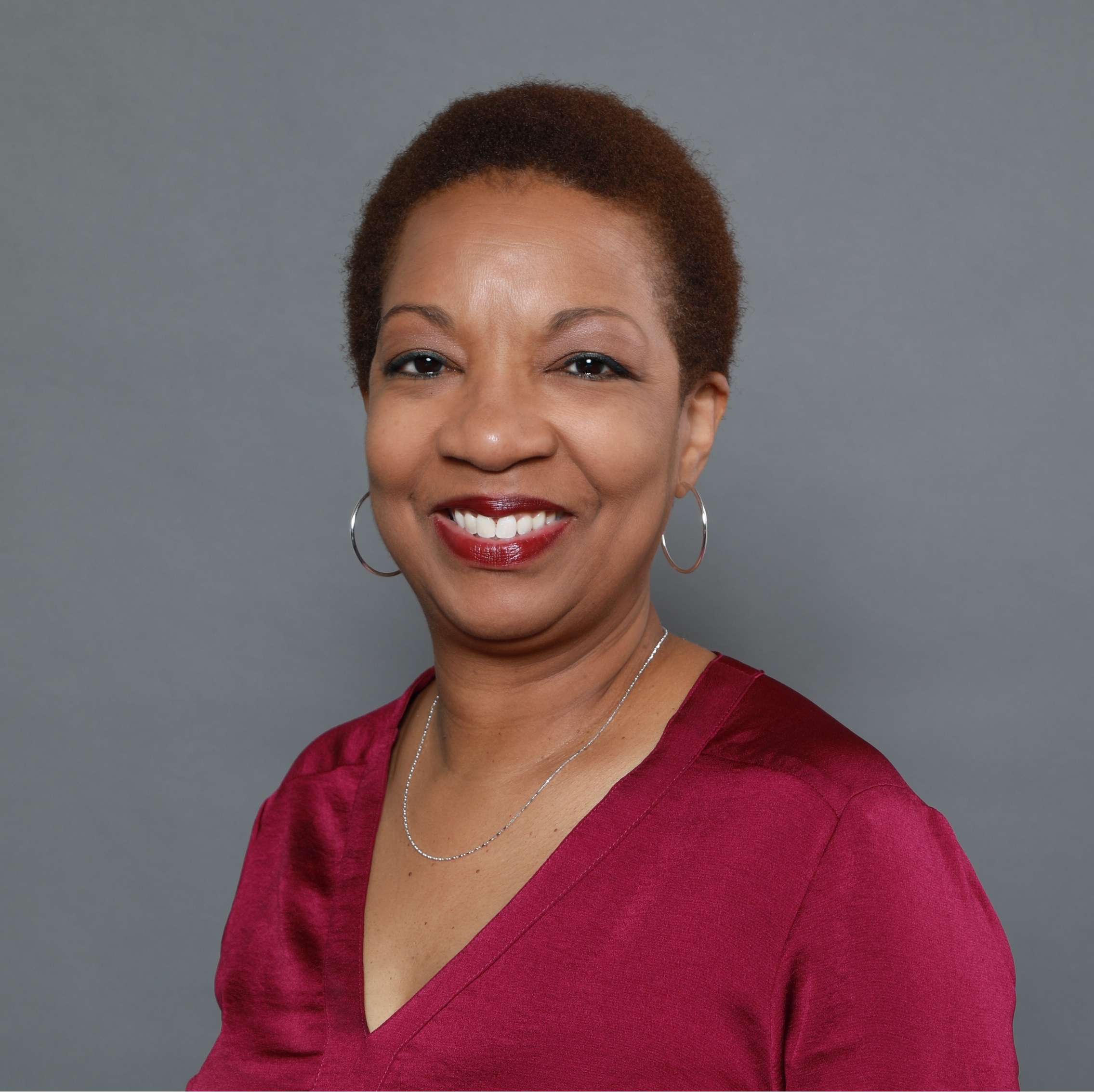 An Inspirational Leader in the Pharmaceutical Industry
In today's goal-oriented world, we are often told that we can accomplish anything we put our mind to. This is especially true when you believe in yourself and find passion in what you do. When reflecting on these personal strengths, one pharmacy professional that comes to mind is Dr. Verneda Hawkins (PharmD 1985). Hawkins, a leader at Biogen and in the pharmaceutical industry, has dedicated her professional life to building up strong skill sets and a remarkable level of self-confidence to succeed in her pharmacy career. This has allowed her to make a clear difference in her own life while positively impacting the lives of so many others. 
After graduating from the University of Kentucky College of Pharmacy and completing her residency at Children's National Medical Center in Washington, D.C., Hawkins launched her career at MetroHealth Medical Center in Cleveland, Ohio. Hawkins was hired as the first pediatric and high-risk obstetric clinical pharmacist, where she pioneered several programs to improve the quality of care for patients. After four years, Hawkins was promoted to Clinical Pharmacy Manager of Decentralized Services and Education and eventually recruited into the pharmaceutical industry by another UKCOP graduate, Dr. Welton O' Neal, to work at Bristol Myers Squibb (BMS). At BMS, she worked as a Medical Science Liaison (MSL) for 25 years, where she led several projects of national scope. She was also the first Black employee at BMS to be promoted to the executive level of the MSL role. 
After a successful career at BMS, Hawkins accepted a new position at Biogen in 2018. She started as a Field Excellence Coach for the U.S. Medical Department within the multiple sclerosis (MS) therapeutic area. Biogen wanted experienced leaders in the industry to collaborate with a new management team during a challenging transition, so Hawkins was brought into the organization to help guide and support new and existing field medical liaison team members through this change as a tenured MSL, trainer and project manager. Eventually, the role's responsibilities evolved into her current position of Associate Director of U.S. Medical Excellence. In this role, Hawkins primarily works as a project leader for a variety of continuous improvement initiatives for Biogen's U.S. Medical Department, where she focuses on creating and enhancing the strategic framework around training, career development, communication, culture and functional capabilities that impact all neuroscience therapeutic areas beyond MS. 
A lifelong learner, Hawkins recently became credentialed as a career coach by the International Coaching Federation (ICF) and certified as a Diversity, Equity and Inclusion (DEI) practitioner. She readily utilizes these skill sets as a Global Ambassador for the Women of Color in Pharma (WOCIP) organization and an invited national speaker on health equity, career development and talent recruitment for underrepresented populations. Because of her sustained contributions to the profession of pharmacy and the healthcare industry, Hawkins has received several national-level recognitions. These include the National Pharmaceutical Association's (NPhA) Chauncy I. Cooper Award, the University of Cincinnati's Robert J. DeSalvo Distinguished Alumni Award, and most recently, the 2021 Lyman T. Johnson Torch of Excellence Award from the University of Kentucky. 
Hawkins often reflects on the many benefits of attending UKCOP and how her unique background and rigorous training have enabled her to experience many non-traditional roles in pharmacy. "My education from UK made me more confident in my skills and abilities as a pharmacist. I encourage students and early career professionals to be open to using their skills in diverse ways," said Hawkins. "For me, I viewed my experiences, interests, and skillsets from the inside out. Instead of thinking, 'I only want to work in the retail or hospital pharmacy sectors,' I opted to focus on how I enjoy applying my pharmaceutical chemistry knowledge while developing people, thinking strategically, being innovative, and leading project teams. I then chose jobs to engage myself in all these skills and passions. It is so important to have this level of self-awareness. Your career is an evolving journey, and I encourage you to be receptive and agile as you consider opportunities to apply the invaluable and unique skillset that our pharmacy training provides to us. There are so many diverse and fulfilling opportunities available to address the unmet medical needs that still exist in our quest to improve outcomes for all patients, which is one of the key reasons why I encourage other pharmacists to consider careers within the pharmaceutical and biotechnology industry." 
Hawkins' key advice for pharmacy students is to focus on building up self-confidence by prioritizing believing in yourself. "I am fortunate to have been raised and inspired by my parents to be confident. My success is aligned with my level of confidence and believing in my aptitude, talent, and skillsets as a first step," said Hawkins. "In life, you are going to occasionally encounter people, like naysayers, who think they can tell you that they know you and tell you what you shouldn't be doing. However, I can assuredly say that I've done whatever I was destined to do. While I respectively acknowledge other people's thoughts and consider constructive feedback, ultimately, I always decide what I want to do with my life and career and never let others get in my way. I might occasionally be delayed along the way, but I never let it stop me if it is something I desire to accomplish. Always remember that people are entitled to their own opinion, but you are the chief executive officer of your career journey." 
As for the pharmacy students who feel like they are not fully prepared to enter the workforce, Hawkins has several encouraging words of wisdom to share. "Everyone has to start somewhere to launch their career, so most likely, we have all had similar thoughts of inadequacy in the beginning or even during a job transition period later in our careers. It's a journey, not a destination," said Hawkins. "Remember that our bodies are designed to move forward. Be one of those courageous enough to take the necessary steps towards accomplishing your career aspirations. You have worked very hard through your challenging pharmacy curriculum, so you can be successful at whatever you choose to do with your career. It all starts with believing in yourself. Whether it means simply taking a few deep breaths, enhancing your overall fitness regimen, or talking to a friend or a mentor to cope with these doubts, it always comes back to you. So, in the spirit of UK, keep your thoroughbred blinders on! Stay focused and persevere because it will make you stronger in life and lay a solid foundation for you to have the fulfilling and enjoyable career journey that you deserve and desire."