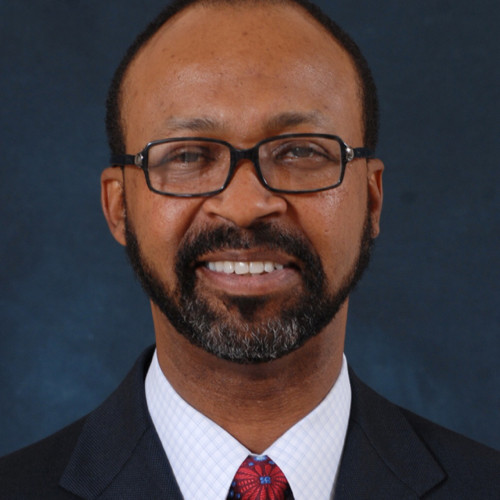 'Honest pride and belief in self' is essential for students says UKCOP's first Black PharmD
Long ago, while reflecting on his life's accomplishments, Greek writer Nikos Kazantzakis said,
"In order to succeed, we must first believe that we can." This statement perfectly describes the
education and career of pharmacy pioneer Dr. Welton O'Neal. O'Neal (PharmD 1981, R126)
was the first Black student at the University of Kentucky College of Pharmacy to graduate with a
PharmD. He was also the first Black man to complete the post-PharmD pharmacy residency
training at UK HealthCare under the program director, Paul Parker, PharmD, and his direct
mentor, John Piecoro, PharmD. Having paved the way for Black pharmacy students and
achieved tremendous personal success, O'Neal currently works at Supernus Pharmaceuticals,
leading the organization as Vice President of Medical Affairs.
Originally from Forsyth, Georgia, a small town 60 miles south of Atlanta, O'Neal graduated
from Mary Persons High School in 1972 at the top of his class and as class president. He chose
to pursue further education at Presbyterian College, where he was one of only seven African
Americans in the incoming class. In 1976, O'Neal graduated with a B.S. in Biology, then
attended the Medical University of South Carolina (MUSC) from which he graduated in 1979
with a B.S. in Pharmacy. After graduating, he completed a one-year general hospital residency in 1980, and consequently decided to join UKCOP.
"One of the main reasons why I came to the University of Kentucky was because of the reputation it had as being 'the best,'" said O'Neal. "I looked all around the country and the University of Kentucky was rated number one for having the best PharmD program, bar none. I thought to myself, 'I'm going to go for the best of the best, so why not try it out?' I was very proud to get acceptances at the top three pharmacy schools, especially the number one university at the time."
O'Neal finished his PharmD a year early and was accepted into UK's prestigious pharmacy
residency program. He became the first African American faculty member both within UKCOP
and the UK College of Medicine. After leaving the University of Kentucky in 1984 to return to
MUSC, O'Neal also became the first African American faculty member of MUSC's Colleges of
Pharmacy and Medicine.
In 1987, O'Neal decided to leave MUSC to enter the pharmaceutical industry. "Being in
industry, I had a lot more resources, including financial resources, at my disposal to help
patients," said O'Neal. "I also had a larger platform to utilize since I had the power and authority
of the pharmaceutical industry at my side. My experience in academia taught and benefited me
well. I wanted to continue being the best of the best, and by leaving academia for industry, I was able to spread resources and knowledge across the country as well as internationally, and thus was not limited to just one place."
Throughout his time in the pharmaceutical industry (now over 34 years), O'Neal was appointed
as the first African American PharmD Vice President at many pharmaceutical organizations,
including Bristol Myers Squibb, Pharmacia, Sanofi-Aventis, NitroMed, Alpharma, and currently
Supernus Pharmaceuticals. "I've had a lot of firsts in my life," said O'Neal. "However, I look at
them as means of determination to accomplish. These are things that have helped to drive me
from the inside out and have allowed me to live my life as one of the absolute best of the best."
To Black pharmacy students, especially those struggling to create a personal support system,
O'Neal says, "In all honesty, I brought my support system with me 'from inside.' I firmly
believed that there was nothing that someone was doing that I couldn't do. It was a matter of me proving to others that I could do anything. My fire from within came from my parents, who
taught me to set my goals extraordinarily high and then to exceed them. It made me come up
with the saying, 'When my best is not good enough, I'll do better, and I'll prove it.' And that's
exactly what I've done throughout my education and career."
O'Neal also wants Black students to recognize the importance of genuinely believing and
understanding that they deserve to be in pharmacy school. "I challenge any students that believe they have only been admitted to pharmacy school [as] another number to meet diversity issues that they are wrong and to say no to that. I challenge students to believe that they are in pharmacy school because they are good enough to be there," said O'Neal. "Put that honest pride in yourself and believe in yourself. That is number one." Regarding the current major movement towards inclusion and improving diversity in pharmacy schools as well as other areas, he says, "It is great to know that this movement is happening, so take advantage of it and know that you already deserve to be here! If you trust in yourself, you can accomplish anything."
As O'Neal grows closer to retirement, he hopes to slow down and pursue more patient advocacy work, particularly with regard to issues that deeply affect the African American population, such as cardiovascular disease (i.e. hypertension) and prostate cancer. He is passionate about teaching patients to own their role in health advocacy and how they can better take care of themselves.