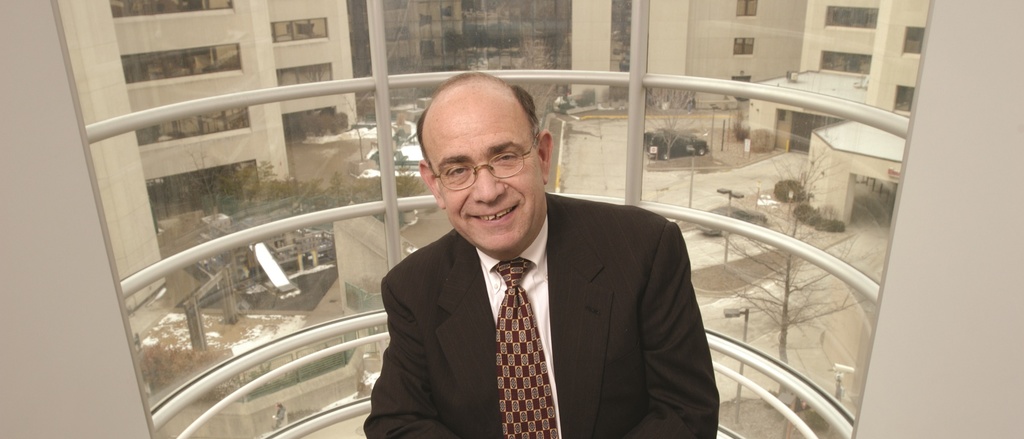 Former Pharmacy Dean Jordan Cohen Passes Away
Celebrated former faculty member and dean of the University of Kentucky College of Pharmacy (UKCOP) Jordan Cohen, Ph.D., passed away on June 26 at the age of 79. 
Cohen received his formal education from the University of Wisconsin and served as the third dean of UKCOP from 1988-1999. He oversaw exponential growth and modernization during his tenure, positioning the College for national leadership levels in pharmacy practice and pharmaceutical sciences research.  
"When he first came to UKCOP, he had little exposure to Kentucky's rural areas. I always enjoyed his reaction to the lifestyles and people he met on our alumni visits," said Dwaine Green (BS '71), former director of admissions and alumni affairs. "He always seemed to enjoy the experiences and the folks we met, and they, in turn, appreciated his willingness to get out in the state and meet them on their home turf."
Cohen led the implementation of the first all-PharmD curriculum and the opening of the Dale E. Wurster Center for Pharmaceutical Sciences. Under his leadership, UKCOP trained pharmacists who moved from behind the drug store counter to a more patient interactive role that is common today.  
"I had the honor and pleasure of serving as the chair of the Division of Pharmacy Practice and Science under the outstanding leadership of dean Jordan Cohen. He was a mentor and friend to me for many years," said Robert Rapp (BS '63, PharmD '70). "Jordan was a wonderful family man, a man of vast intelligence and a pleasure to know and serve with during part of my 47 years at the University of Kentucky."
In 1995, he received the Distinguished Service Award from the Kentucky Pharmacist Association, recognizing his significant contributions to the association and the profession at large. From 1998-1999, Cohen served as president of the American Association of Colleges of Pharmacy. He left Kentucky in 1999 to become dean and professor at the University of Iowa College of Pharmacy.  
"Jordan was very talented and was able to convince individuals to support advances in pharmacy education even if they were skeptical at first," said Bill Lubawy, UKCOP professor emeritus. "Other than the colleges in California, UK was the second college of pharmacy in the country to go to an all-PharmD program. He had a national reputation as a leader in pharmacy education and was a strategic thinker." 
Cohen is survived by his spouse, Jana, and two adult children, Jamie and Justin. In lieu of flowers, he favored contributions to the Go2 Foundation for Lung Cancer or Colorado Common Cause.  
A virtual celebration of life will be held on Thursday, November 10, 2022, at 6PM EST. Visit here for more information.
The full obituary can be found online.