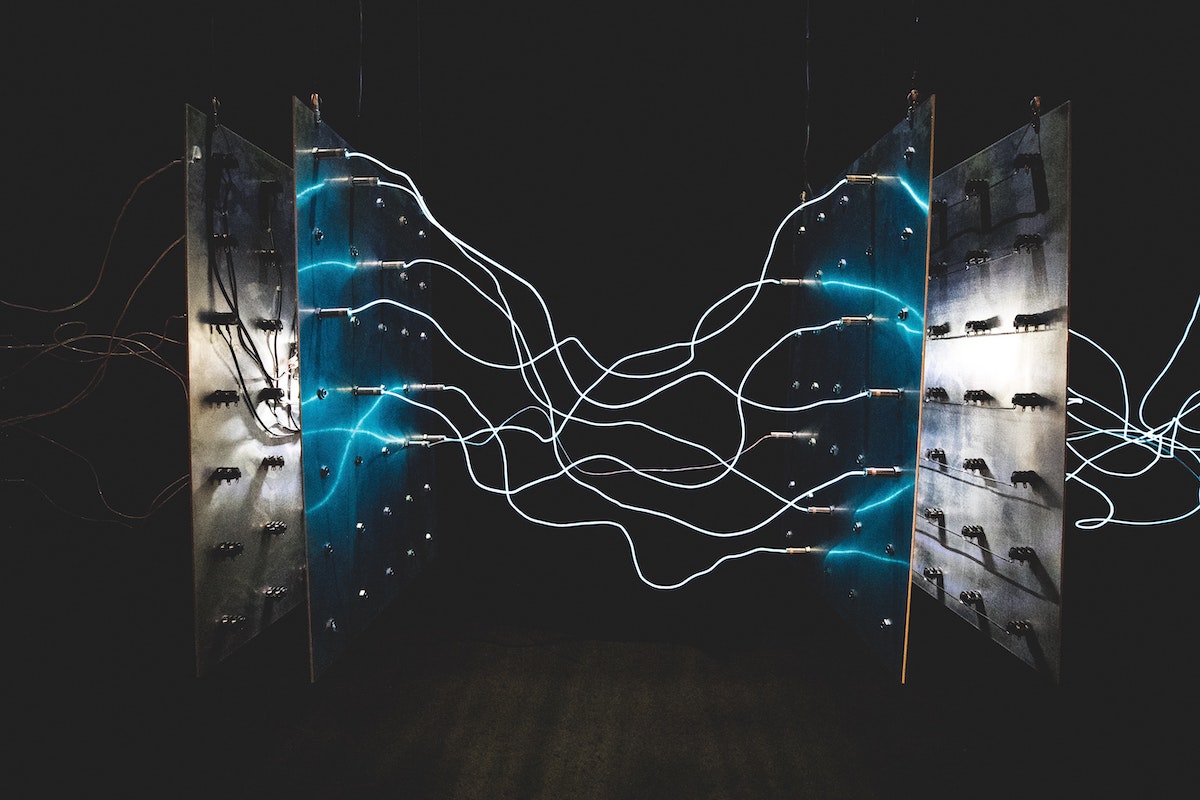 Everything is Science: Opposites Attract
Science is all around us — pushing, pulling, exerting opposing forces that keep the universe in balance. Join us for this year's Everything is Science (EiS) Festival, Opposites Attract. It's a week of paired presentations, lectures and demonstrations that take a closer look at the yin and yang of science. EiS is a science festival that will be held at different locations all throughout the city, with events happening Monday, March 4th through Friday, March 8th. Our mission is to demonstrate how science is happening all around us and not just in research labs while allowing the community to come together and celebrate the science that makes the Bluegrass great. All events are free and open to the public. No registration required.
MONDAY 3/4 
Wanted Dead or Alive: The Science of What's Alive (or Not)
DEAD: 5:30 pm - 7:00 pm, Creaux (310 West Short St.)
Hogs, Smoke, & Salt: The Science of Country Ham - Steve Coomes, Author of Country Ham: Southern Tradition of Hogs, Salt & Spoke 
Resurrecting a Dead Bourbon Distillery - Matthew Bell, Mitcher's Distillery
Diagnosing the Brain after Death - Janna Neltner, UK College of Medicine
ALIVE: 7:30 pm - 9:00 pm, West Sixth Brewing (501 West Sixth St.)
What is Artificial Intelligence? - Judy Goldsmith, UK College of Engineering 
It's Alive! Look Inside Your Mouth - Meg Grady, UK College of Engineering
Social Bonds & What it Means to Live - Nathan DeWall, UK College of Arts & Sciences, Psychology 
TUESDAY 3/5
Size Matters: The Science of Big & Small
SMALL: 5:30 pm - 7:00 pm, Campus Pub (393 Waller Ave.)
How Do (Tiny) Melanin Pigments Relate to Cancer Risk? - John D'Orazio, UK College of Medicine
Look A Little Closer - Even Bugs Have Bugs - Jen White, UK College of Ag, Entomology
Pregnancy: When Short-term Investments Yield Long-term Gains - Kevin Pearson, UK College of Medicine
BIG: 7:30 pm - 9:00 pm, Rock House Brewing (119 Luigart Ct.)
Everything You Ever Wanted to Know about Weather But Never Got A Chance to Ask - Bill Meck, LEX18
When the Stars Are Right: The Physics Behind Historical Sky Events - Mark Pitts, EKU Physics/Astronomy 
Stars & Ancient Times: How Ancient Egyptians, Greeks, and Romans Used the Sky - Jackie Murray, UK College of Arts & Sciences
WEDNESDAY 3/6 
I'm Rubber, You're Glue: The Science of What Sticks (or Doesn't)
STICKY: 5:30 pm - 7:00 pm, Blue Stallion Brewing (610 West Third St.)
Sticky Stuff & Why It's Cool - Jon Pham, UK College of Engineering
Sticking Together: What Makes a Relationship Work? - Kristen Mark, UK College of Education
Make Your Message Stick: A Look at Memory & Marketing - Dan Sheehan, UK Gatton College of Business & Economics, Marketing and Supply Chain
BOUNCY: 7:30 pm - 9:00 pm, Soundbar (208 South Limestone Ave.)
Bouncing Ideas off Each Other: The Science of Improvisation - Susie Thiel, Brad Kerns, Raleigh Dailey, UK College of Fine Arts
Bouncing Back from Adversity: The Science of Growth Mindset - Rhonda Henry, UK Work-Life Office
Bouncing Numbers: The Science of Accounting - Abby Helton, CPA
THURSDAY 3/7 
Hurts So Good: The Science of Pleasure & Pain
PLEASURE: 5:30 pm - 7:00 pm, West Sixth Greenroom 109 West Main St.
Sex and the Pleasure Deficit - Kristen Mark, Sex & Relationship Expert
Me, We, And the Bee: Talking About Pleasure Benefits Bee Societies - Clare Rittschof, UK College of Ag, Entomology 
Tasting Pleasure, A Systemic Approach - Kevin Eastin, Sommelier
PAIN: 7:30 pm - 9:00 pm, Pivot Brewing (1400 Delaware Ave.)
Pain Management & The Opioid Epidemic - Nathan Pauly, WVU School of Public Health
Headaches & How We Treat Them - Siddharth Kapoor, Director, Headache Clinic, UK HealthCare, 
Weeding through The Fact: Therapeutic Uses for CBD Oil - Shelley Roberts, Owner, Grassroots Pharmacy 
FRIDAY 3/8 
Are You Born With It? The Science of Nature Versus Nurture
NURTURE: 5:30 pm - 7:00 pm, Parlay Social (249 West Short St.)
You Are What You Eat: Perspectives from An Organic Farmer - Mac Stone, Elmwood Stock Farm
Is It A Peanut or The Plague? How the Immune System Learns & Changes Throughout Life - Luke Heil, UK College of Medicine
Bargain Like a Roman: Living Latin in the Bluegrass - Jessamyn Rising, UK College of Arts & Science
How I Went from Concert Pianist to Professional Ballroom Dancer: Pattern Recognition & Cognition - Aaron Orin, Pianist/Dancer, Arthur Murray Dance Studio
NATURE: 7:30 pm - 9:00 pm, Crank & Boom (1210 Manchester St.)
Plant Diseases: The Extinction of Pizza as We Know It - Lou Hirsch, UK College of Ag, Department of Plant Pathology 
Expressing your Natural Self - Tuesday Meadows, LGBTQ Community Activist
Nature's Bad Air: What does it mean to BREATHE free? - Ellen Hahn, UK College of Nursing 
#EverythingScienceLEX