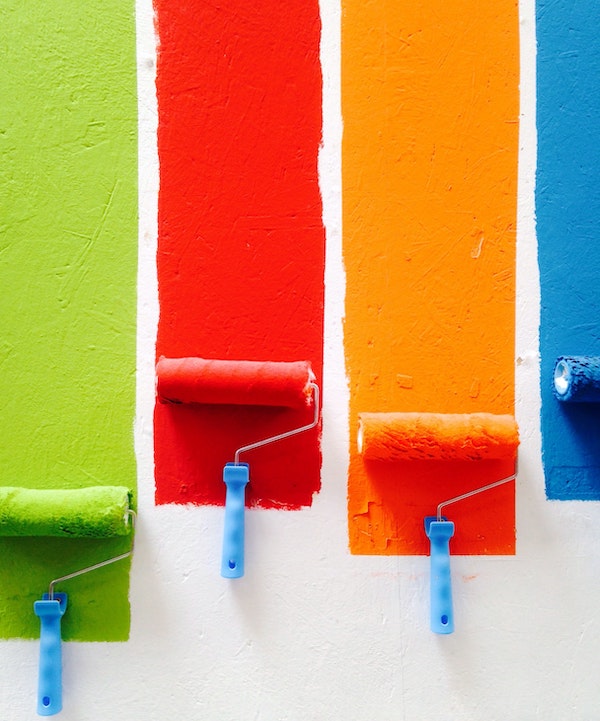 Everything is Science: Life in Technicolor
From the moment we wake up in the morning, science is happening all around us – it colors everything we do.
What can seem like an intimidating topic is, in reality, quite relatable – and experts in Lexington and beyond plan to prove that next month. Professors and students at the University of Kentucky's College of Pharmacy will host the third annual Everything is Science festival Monday, February 24 through Friday, February 28.
The festival, which is free and open to everyone, makes science appealing and relatable to all audiences. The event features presentations, demonstrations and conversation in laid-back spaces, like Pivot Brewing, Creaux, Rock House Brewing, West Sixth Brewing, and Campus Pub.
"Making science accessible in a fun and interactive way is important in helping people feel more connected not only to science but to the city of Lexington as a whole," said Michelle Pitts, a UK post-doctoral fellow. "Turning science into something tangible can help people realize that they know a lot more than they might think."
This year's festival theme is "Life in Technicolor." The events are color-coded with titles like We Heard it Through the Grapevine: Purple & Green in Science or It's a Gray Area: Black & White in Science. Experts will explore topics relevant to the color spectrum, from sleep (black) to climate change and homelessness (green) to color theory and linguistics (rainbow).
"Everything is Science is more than just a festival," said Kip Guy, dean of the College of Pharmacy. "It's a celebration of strides we've made as a community in science literacy. This is not only an opportunity to showcase the research from across UK but also highlight our state's commitment to science and education."
Everything is Science ensures UK's work as a land grant institution reaches beyond the Lexington campus and creates a dialogue between the community and academic experts.
All events are free and open to the public. 
No registration required. 
FEB 24 | 6-9 PM
It's a Gray Area:  Black & White in Science
RockHouse Brewing (119 Luigart Ct.)
BLACK
The Dark Side of Sex Education | Kristen Mark, UK College of Education
Chriopterology: It's Frickin' Bats! | Theresa Wetzel, Copperhead Consulting
White Matter, Black Matter, What Matters? | John Nash, UK College of Education
WHITE
Warm is the new cool! Color Temperature In Photography | Wendy Wooley, Owner of Bad Pony Photos
Black, White, & Wireless: The Science of Dairy Cows & Fitbit Technology | Gustavo Mazon, UK College of Ag
Dissecting White Light | Mark Pitts, EKU Physics & Astronomy 
FEB 25 | 6-9 PM
We Heard it Through the Grape Vine: Purple & Green in Science
Creaux (310 Short St.)
PURPLE
Deep Purple: Mindfulness in Creativity | Beth Arnold, UK College of Fine Arts
More Than Purple Rain: Performance Art | Rae Goodwin, Director of Studio Foundations
A Mix of Red & Blue: Collaboration & Improvisation | Susie Thiel & Brad Kerns, UK College of Fine Arts
GREEN
Environment, Pollution, and Public Health: The tale of the leaking toilet and other stories | Kelly Pennell, UK College of Engineering
Poop for Fuel | Shakira Hobbs, UK College of Engineering
Caught in a Storm: Climate Change and Homelessness | Allison Gibson, UK College of Social Work
FEB 26 | 6-9 PM
Tickled Pink: Red & White in Science
Campus Pub (3939 Waller Ave. # 18)
RED
Rites, Rituals, and Rebirth: Red in Africana Art and Culture | Shauna Morgan, CELT
Painting the Town Read in Urban Folk Art | LaVon Van Williams Jr., Painter & Carver
An Artist, Poet, and Playwright Reads Red | Frank X Walker II, UK College of Arts & Sciences
WHITE
White as a sheet: The Science of Fear and Anxiety | Christal Badour & Tom Adams, UK College of Arts & Sciences (Psychology)
Frozen Bugs on the White Continent: Entomology in Antarctica | Nick Teets, CAFÉ Department Of Entomology
White Noise: The Constant Ambient Nature of Implicit Bias | David Butts, UK Center for Graduate and Professional Diversity Initiatives
FEB 27 | 6-9 PM
Make Hay While the Sun Shines: Yellow & Blue in Science
West Sixth - Main Brewery (W 6th St.)
YELLOW
The Yolk's on Me: Why Do We Use Eggs to Develop Vaccines for Humans? | Richard Hall, Sterling Health Care
Who Moved my Cheese? Why we use mice to learn about humans | Shayan Mohammadmoradi, UK College of Medicine
When the Light Turns Yellow: How stress, loneliness, and/or boredom drive substance use disorder | Lynda Sharrett-field, UK College of Arts & Sciences (Psychology)
BLUE
Burned by the Ashes of Vesuvius | James Brusuelas, UK College of Engineering (Computer Science)
Redshift-Blueshift and Ancient Stars | Jackie Murray, UK College of Arts & Sciences
The Colors of Humors in Ancient Medicine | David Kaufman, Transylvania University (Classics/Philosophy) 
FEB 28 | 6-9 PM
Our True Colors: The Rainbow of Science
Pivot Brewing (1400 Delaware Ave)
RAINBOW (PART I)
Elbow of Capture: Poetry and Geology | Julia Johnson, UK College of Arts & Sciences (English)
"Bright Brown-Edged Sword" The Science of Strange Colors in Old English Battle Poetry | Matthew Giancarlo, UK College of Arts & Sciences (English)
How Words Do (and Don't) Color Our View of the World | Kevin McGowan, UK College of Arts & Sciences (Linguistics) 
RAINBOW (PART II)
Colors & Perception: What You Need to Know Before Painting Your Room Blue | Kathryn Mullen, UK College of Fine Arts
Hearing in Colors: The Strange World of Musical Synesthesia | Aaron Orin, Pianist & Composer
When Nutrition isn't as Black and White as it Seems: The Power of an Individualized Approach to Healthy Eating | Kaylee Kroyer, Dietitian