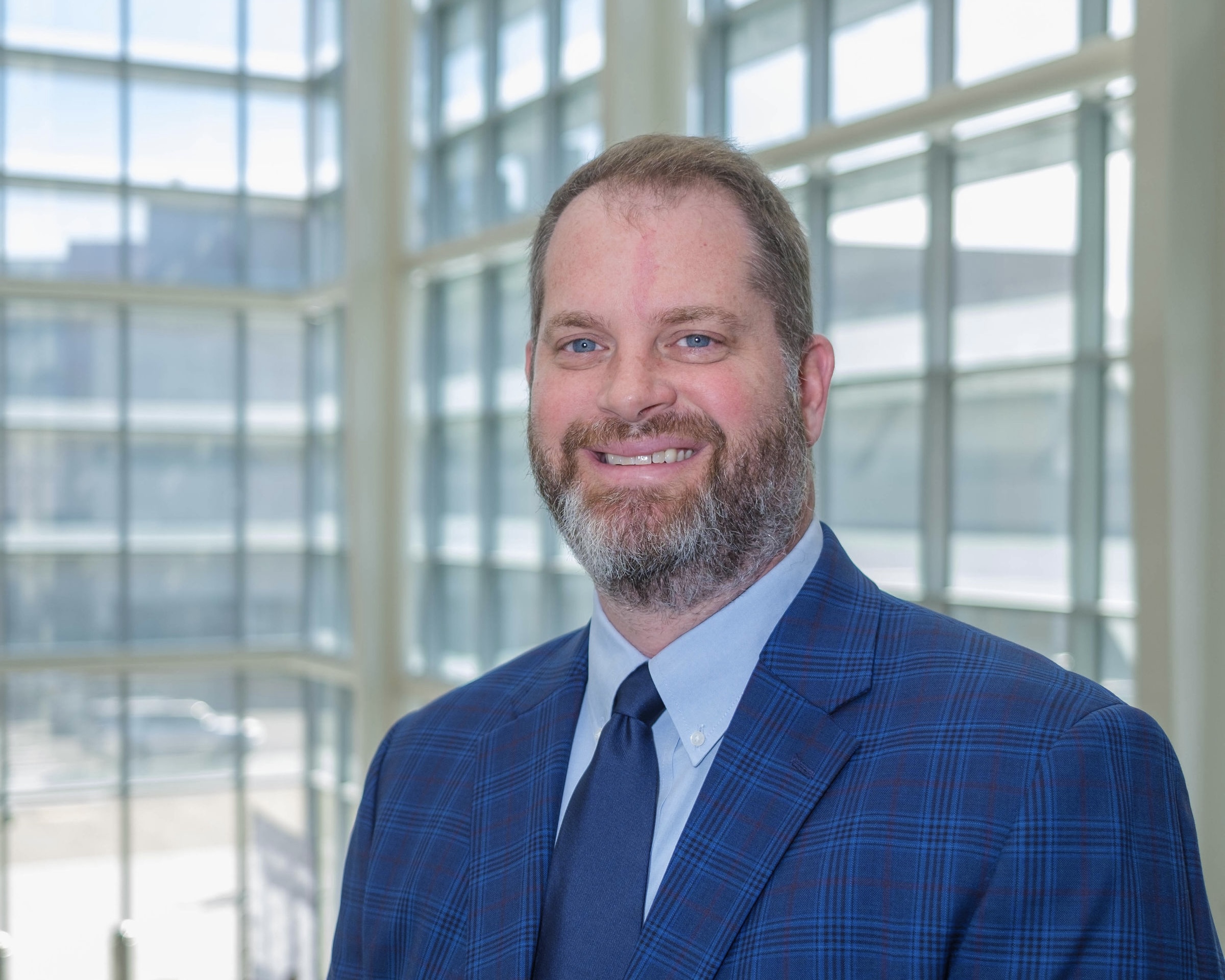 Edwards Named College of Pharmacy Director of Enrollment Management
LEXINGTON, Ky. (March 23, 2023) — The University of Kentucky College of Pharmacy (UKCOP) has named Jason Edwards as its next Director of Enrollment Management to lead recruitment and advising efforts in the admissions process of prospective students.  
Edwards previously served as a pre-pharmacy advisor and recruitment specialist at UKCOP and brings extensive knowledge in enrollment management services. Before arriving at the College of Pharmacy, Edwards gained experience as an admissions officer for the University of Kentucky, Vanderbilt University's undergraduate population, and as a high school counselor for college placement.  
In his new role, Edwards will work to develop and implement programming and processes that ensure student success. He will also liaise with academic advisors across the campus, state, and nation. He will strategically develop, implement, and assess a national recruitment plan to increase professional PharmD applicants to UKCOP. 
Edwards will lead the charge as the College aims to install a new Bachelor of Science in Pharmaceutical Sciences program and expand "3+4" partnerships with undergraduate institutions. For the first time in over 20 years, the College hopes to enroll undergraduate students in its programs in an effort to address workforce training for the national market. The bachelor's program will serve an unmet educational niche for students seeking work in clinical trial management, healthcare system analytics, or entry into professional health programs.  
The first undergraduate students in the BS Pharmaceutical Sciences program could matriculate as early as fall 2024.  
"We are thrilled to have Jason take on this new role. His deep understanding of enrollment management best practices, and commitment to producing results, make him an ideal fit for this position. I look forward to working with him to continue advancing our efforts and matriculating exceptional students to our nationally ranked College," said Frank Romanelli, PharmD, associate dean for academic programs.  
Kip Guy, Ph.D., dean of the College, expressed his excitement about Edwards leading the team, stating, "Jason brings a wealth of knowledge and experience to this role, and we are confident that he will help us achieve our goal of increasing the application and enrollment of students from underrepresented groups. The College will be working to develop targeted application and scholarship strategies and implementing impactful partnerships with HBCUs and other minority-serving institutions." 
Edwards holds a Bachelor of Science in Business Administration with an emphasis in Marketing from Georgetown College. He is a member of several professional associations, including NACADA, NAAHP, and NACAC. 
Edwards began his appointment on March 1, 2023. 
***** 
The University of Kentucky College of Pharmacy continually ranks as a top-ten institution of pharmacy education in the nation, and research funding has more than doubled in the last decade.