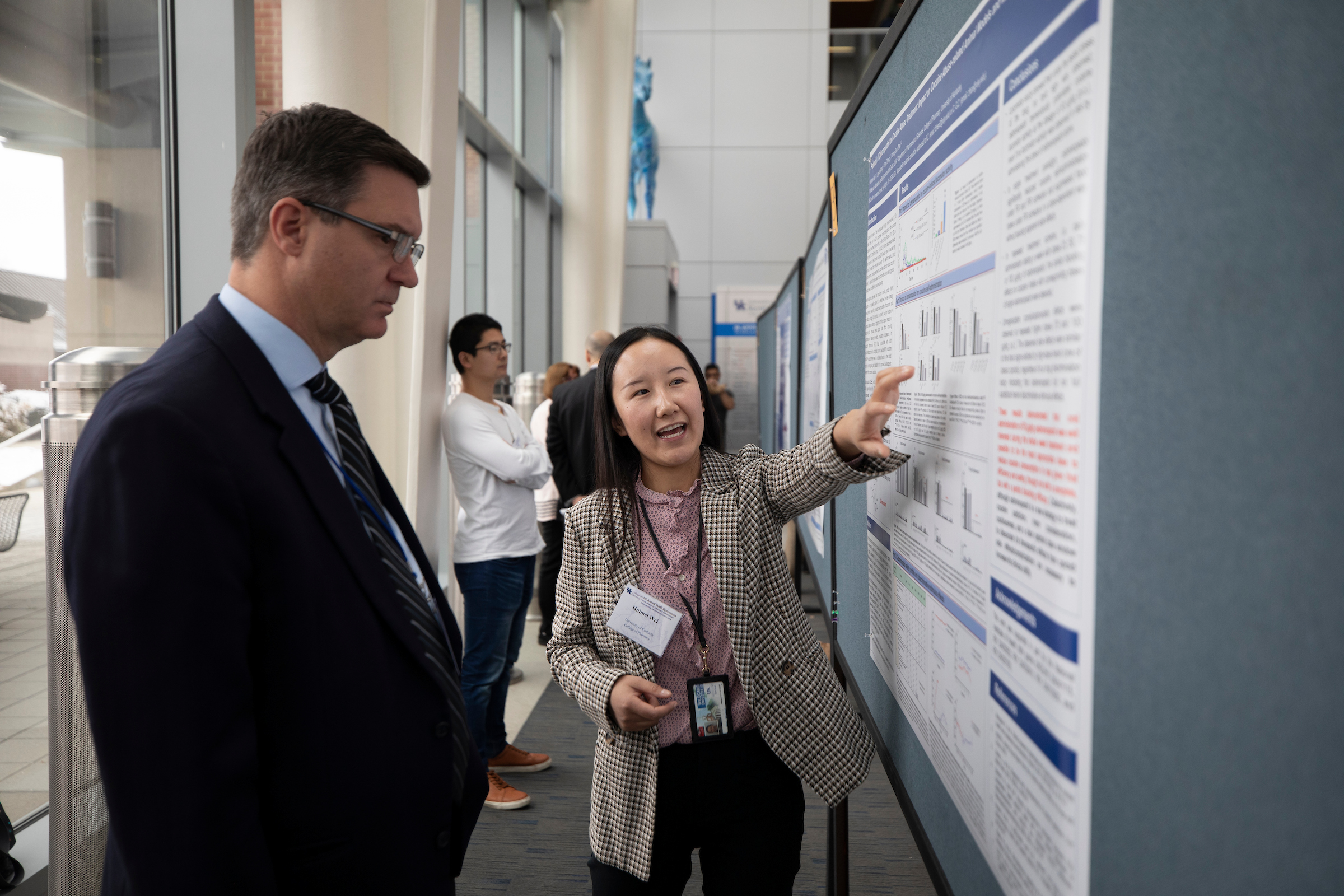 College of Pharmacy to Host Symposium on Therapeutic Manipulation of Immune Function 
LEXINGTON, Ky. (March 6, 2023) — The University of Kentucky College of Pharmacy (UKCOP) will host its eleventh annual Therapeutics, Outcomes, Discovery & Delivery (TODD) Symposium from 8:00 a.m. – 5:00 p.m. on Wednesday, April 12, at the Lee T. Todd, Jr. Building. 
Each year, the College of Pharmacy invites renowned scientists from across campus and the nation to discuss the latest scientific advances in pharmaceutical sciences. The TODD Symposium brings scientists from various disciplines for a day of seminars, poster sessions, and conversation. 
The symposium will discuss the development of immune function therapeutics which modulate the immune system to prevent or treat diseases by boosting or suppressing the immune response. This approach has been successfully used to treat various conditions, including cancer, autoimmune diseases, and organ transplant rejection.  
"We are excited to bring together leading scientists to share their latest research on immune function therapeutics. The TODD Symposium provides a platform for innovative ideas and groundbreaking research with the potential to lead to the development of new treatments for a variety of diseases," said Tom Prisinzano, Ph.D., UKCOP professor, and chair of the 2023 TODD Symposium. 
The 2023 TODD Symposium invited speakers are:  
Additional featured speakers include: 
A poster session will take place during the Symposium, and abstract submissions are being accepted until March 13. Poster competition awards will be $300 for first place, $200 for second place, and $100 for third place.  
All University of Kentucky and regional scientific communities are welcome to attend the TODD Symposium. Registration is free and must be completed online by April 5.   
Support for the Symposium is provided by the University of Kentucky College of Pharmacy and the Rho Chi Pharmacy Honor Society.  
*****
The University of Kentucky College of Pharmacy continually ranks as a top-ten institution of pharmacy education in the nation, and research funding has more than doubled in the last decade.