Each fall, the incoming PharmD class has been presented with their white coat for the very first time. In 2019, we became the first college of pharmacy to recognize and coat our graduate students at the White Coat Ceremony to demonstrate the translational work of our entire pharmacy program and recognize the need for transformative patient-centered care that happens from bench-top to the bedside.
The time-honored tradition of the White Coat Ceremony has served as an opportunity for members of the pharmacy community to welcome students into the profession, including graduate students demonstrates the importance we place on cross-collaboration between pharmacy and pharmaceutical sciences.
While many students may not wear coats in their day-to-day work, the White Coat serves as a symbol to the community of our students' commitment to transforming patient-centered care as they join the pharmacy and scientific communities Faculty, fellow pharmacy and graduate students, alumni, and many of Kentucky's professional organizations join for a night of inspiration and encouragement of the College's newest family members.
BE PART OF A TRADITION
Join alumni, students, faculty, and staff in our tradition of gifting White Coats to the incoming class! All funds raised support the White Coat Ceremony and any excess gifts are used to support student scholarships. Everyone who gives toward the fund (no matter the amount) also has the opportunity to write a note to an incoming student, welcoming them to the pharm fam. The notes are placed in each coat of an incoming student.
THE WHITE COAT FUND
Follow the prompts to complete your transaction online. To send your note, which will be placed in a White Coat pocket, fill out this form. 
2022 White Coat Ceremony
This year's ceremony will be held at 6:00 pm on Friday, August 19, 2022, at the Singletary Center for the Arts. Doors open at 5:30 pm.
Singletary Center for the Arts:  Parking for students and guests will be available in employee lots marked with an "E" after 3:30 p.m. Please check the signage as some "E" areas are controlled 24 hours for permits. Parking will also be available behind Memorial Coliseum, which can be accessed from Rose Street. Do NOT park in any of the parking structures/garages for they close at 7:00 p.m. and patrons will not be able to get their car out of the structure.
Parking options across campus:  Before you arrive, please take a few minutes to explore your parking options. Because UK is located in an urban environment, parking spaces can sometimes be limited. Visitors do have a variety of options, though, including meters, garages and surface lots. Short-term visitors may enjoy the convenience of paying an hourly rate at parking meters or in garages and those who plan to be on campus for a longer period of time may opt to purchase a single day pass or a scratch-off permit, which will allow them to park all day. These passes are a cost-effective way to park for longer periods of time.
COVID-19 UPDATE
Due to the global pandemic, all dates and times are tentative and subject to change.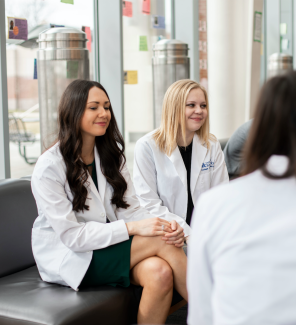 It's impossible to count the number of times I've stopped to thank my lucky stars that someone cared enough about my education to make this opportunity available. Because of my scholarship I will be a better professional and a better pharmacist.