PharmD Program
Preceptor Information
The University of Kentucky College of Pharmacy certainly appreciates all the preceptors who support the experiential education program and contribute to the education of our students- we couldn't do it without you!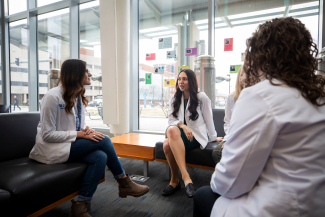 Interested In Becoming A Preceptor?
The Office of External Studies reviews applications for new preceptors year-round. Let us know you're interested by completing the application using code PHARM2023.
For questions or trouble with the application site, please contact our office. 
Requirements
The University of Kentucky College of Pharmacy has established the following criteria for pharmacist preceptors within the experiential program:
Have a minimum of one year experience post-licensure 
Be in good standing with the board of pharmacy or licensing body of the state of current licensure
Non-pharmacist preceptors are approved on a limited basis for experiences including but not limited to research or academia. Pharmacy Residents are also eligible to serve as preceptors in the experiential program as part of the layered learning model under the direction of a Primary Site Preceptor, who meets the requirements outlined above.
Benefits
Personal and professional satisfaction of contributing to the pharmacy profession by sharing your professional experience, knowledge, and mentorship to the next generation of pharmacists.
Professional Development Opportunities

Preceptor Development Webinar Series
Access to UK Pharmacy Grand Round presentations

As a preceptor, the University recognizes you as a Voluntary Faculty. Benefits for Voluntary Faculty members can be viewed here.
Recognition
Preceptor of the Year Recipients
2021- Mark Huffmyer, UK Healthcare
2020 - Megan May, Baptist Health Lexington
2019 - Kami Redecker, Norton Cancer Institute
2018 - Kelly Davis, Lexington VA Medical Center
2017 - Barbara Magnuson-Woodward, UK Healthcare
2016 - Lynn Wardlow, UofL Hospital
Current Preceptors
Resources for current preceptors are housed in the college's experiential learning management system, CORE ELMS. If you are a current preceptor and cannot access CORE ELMS, please contact the Office of External Studies to request a password reset.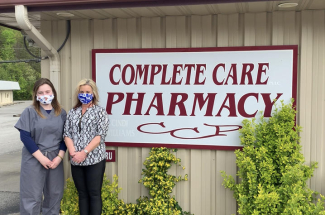 Alumni Reflect on Changing Roles During COVID-19
As the world navigates a new "norm" in the midst of the COVID-19 pandemic, many people are being forced to change up their routines — including at work. For UKCOP alumni Cindi Williams and Joel Thornbury, the changes leave them feeling empowered as professional pharmacists.