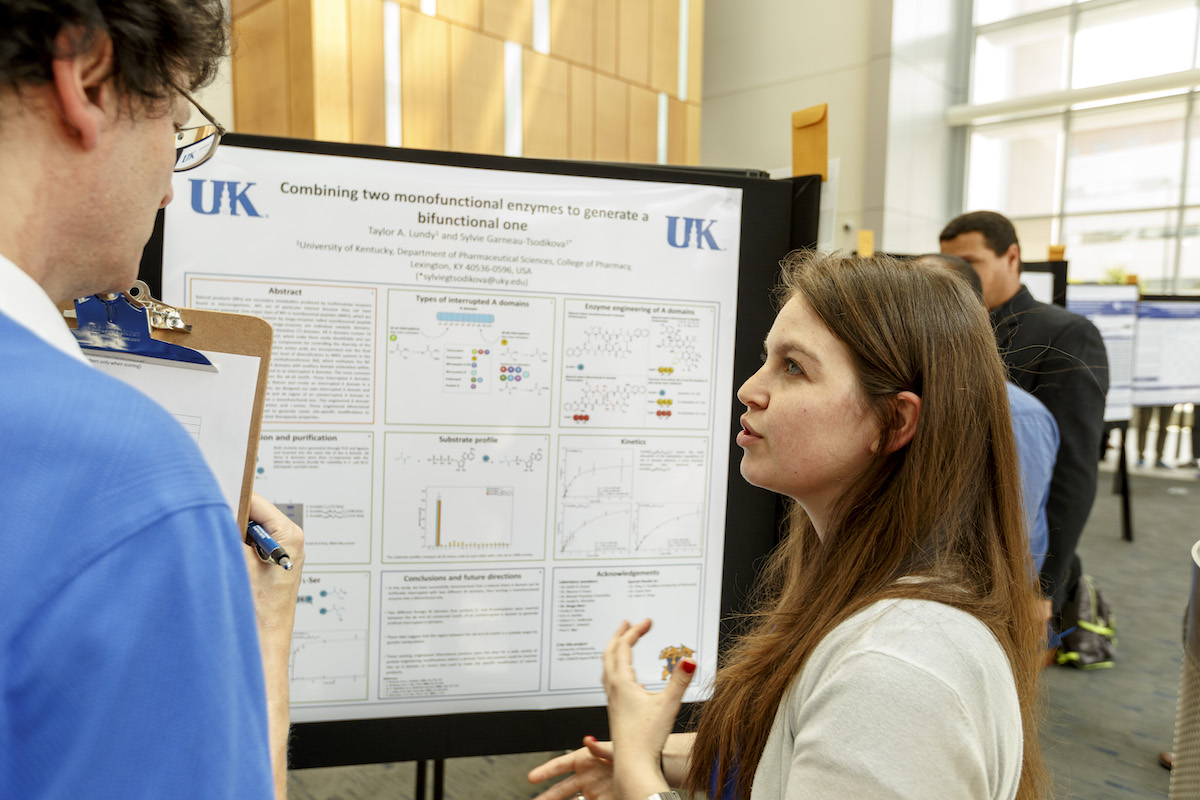 UKCOP Students Named American Foundation for Pharmaceutical Education Awardees
The American Foundation for Pharmaceutical Education (AFPE) recently announced the 34 recipients of their Pre-Doctoral Fellowships and Gateway Award for the 2019-2020 academic year. The Pre-Doctoral Fellowships support Ph.D. candidates and allows them to focus their time fully on their research project. They also offer the following specific-Doctoral Fellowships: the Dr. Paul B. Myrdal Memorial Pre-Doctoral Fellowship, Dr. Paul B.Myrdal Memorial Gateway Award, the Herb and Nina Demuth Memorial Award in Pharmaceutics, the Underrepresented Minority Award, and the Health Outcome Disparities Award. The GatewayAward supports Pharm.D. and undergraduate students who are considering a career in research and enables them to work with a faculty mentor on that mentor's research project. Both Pre-Doctoral fellows and Gateway awardees are carefully chosen by a highly selective Board of grants and contribute to research that will positively impact public health and patient outcomes. This year, many of the fellows and awardees are conducting research in oncology, neurodegenerative disease cures, addiction and pain management, and healthcare disparities.
At the University of Kentucky, Noor Naffakh received a Gateway Award, and Taylor Lundy was awarded the Pre-Doctoral Fellowship in Pharmaceutical Science.
Noor Naffakh, originally from Peoria, Illinois, is a fourth-year pharmacy student at the University of Kentucky. She is also pursuing a dual degree Masters in Pharmaceutical Sciences with a focus in Pharmaceutical Outcomes and Policy. Her research interests include oncology and leveraging artificial intelligence for personalized medicine. Noor's current research involves determining the prevalence of bone health medication use in NSCLC patients while exploring the potential synergy of these medications with new immunotherapy agents. After graduation, Naffakh plans to work in the pharmaceutical industry in the Real World Evidence realm and potentially pursue a PhD in Health Economics and Outcomes Research.
Taylor Lundy received her BS (2013) in Biology (concentration in Biomedical Sciences) from the University of North Florida. She then pursued her MA in Biology (concentration in Microbiology/Molecular Biology) under the supervision of Dr. Amy Lane investigating the genes involved in the biosynthesis of cyanosporasides. In 2015, Lundy began her PhD in Pharmaceutical Sciences at the University of Kentucky, College of Pharmacy. There she joined the research laboratory of Prof. Sylvie Garneau-Tsodikova. Lundy's PhD research is focused on engineering multifunctional enzymes for the biosynthesis of un"natural" products. After completing her PhD, Taylor plans to pursue a career in academia.