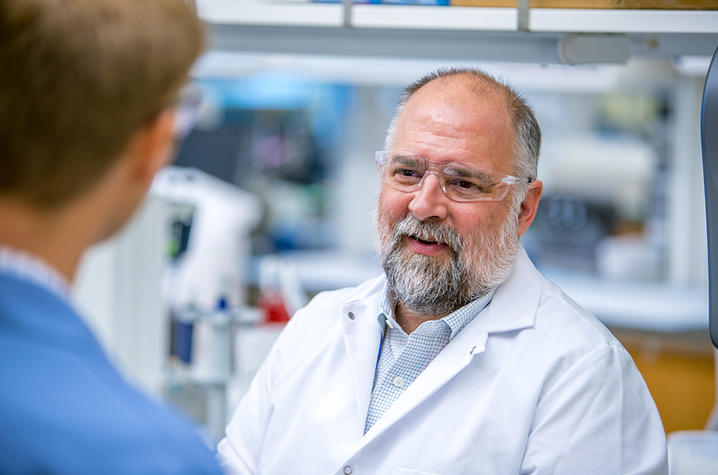 UK College of Pharmacy Names New Dean
It is our pleasure to announce that Kip Guy has been named Dean of the University of Kentucky College of Pharmacy.  Kip joins us from St. Jude Children's Research Hospital, where he currently serves as chairperson of the Department of Chemical Biology and Therapeutics.  We anticipate Kip will assume his new role on October 1, 2016.
Kip brings a wide range of experience and knowledge to the college, and a passion for advancing pharmacy education and practice to better serve students and patients alike.  His support for problem-based and experiential education, focus on training future pharmacists to enable successful transitions of care through both the development of new medications and optimization of treatment plans, passion for outreach and service to populations in need, and commitment to diversity within the student body, staff, and faculty align perfectly with our current strategy and will help the UK College of Pharmacy maintain and advance its position as a premier college of pharmacy.
To learn more about Kip's work at St. Jude and his vision for the University of Kentucky College of Pharmacy, please visit stjude.org/guy and uknow.uky.edu to view the University press release about this new appointment.  Important communications about the new dean will be shared via e-mail and postal mail in the coming months. We encourage all alumni to update mailing addresses and other contact information here.
Please join us in warmly welcoming Kip to the University of Kentucky College of Pharmacy family.