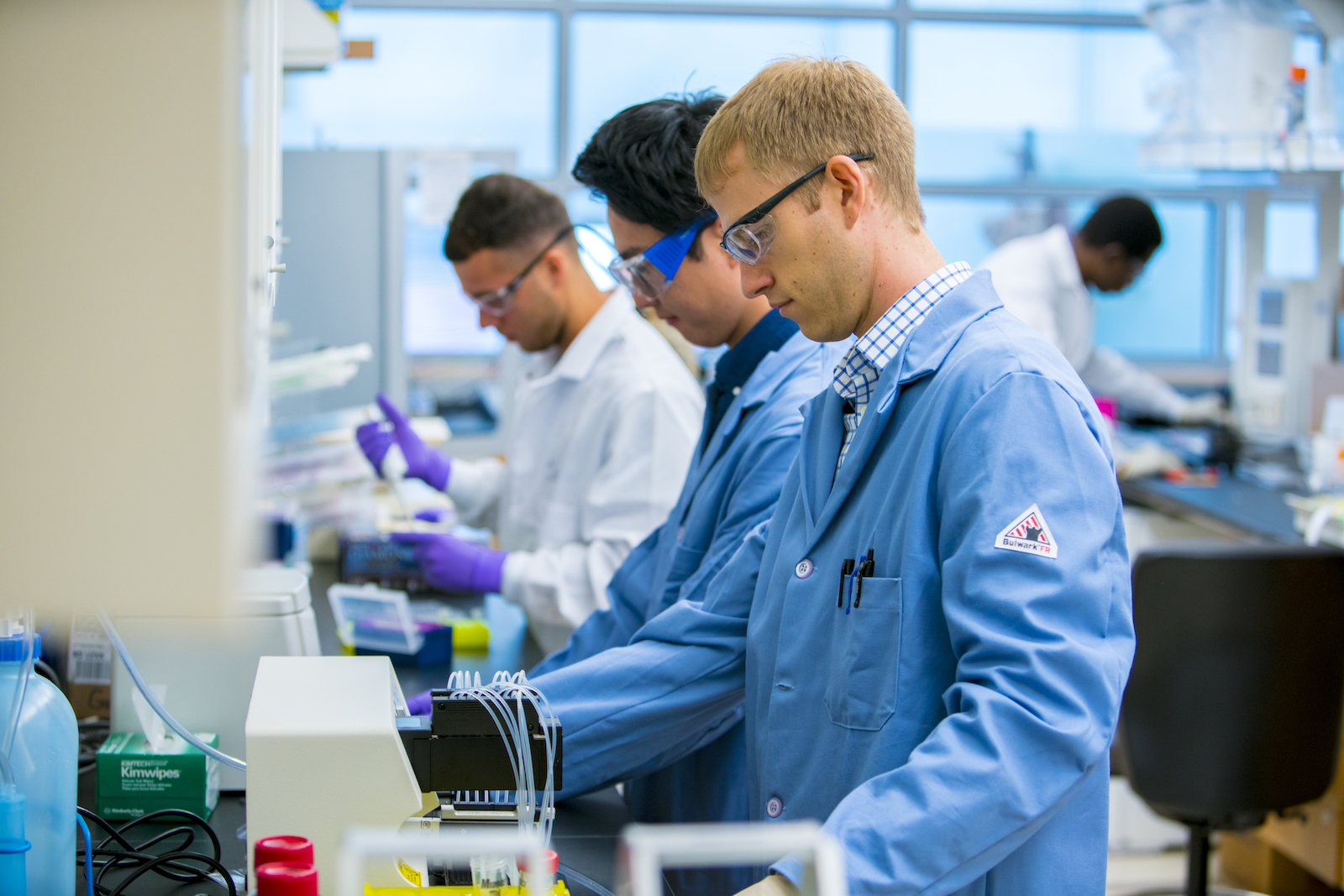 Graduate Alumni Return to Campus
Graduate program alumni, Dr. Melissa Rondeau, Dr. Joanna Koziara, Dr. Kamalika Mukherjee, and Dr. David Horton recently returned to campus to meet with current graduate students and discuss career options. It is always a welcome privilege to hear what our students have been up to since they graduated from our program.
Melissa Rondeau ('11) is currently Vice-President of Clinical Services at Symbiotix in Lexington. Her talk covered her career path and how she transitioned into medical writing.
Joanna Koziara ('05) is the Senior Director for Formulation and Product Development at Gilead Sciences. She gave a seminar about pediatric formulation development and shared her career path post-graduation, as well as an overview of Gilead Sciences.
Kamalika Mukherjee ('12) is a Research Lab Specialist in the Department of Pharmaceutical Sciences at St. Jude Children's Research Hospital. She presented "Elucidating the endogenous function of Bcrp / Pgp efflux 'drug transporters': why should we care?". Kamalika also talked about her journey from UK to St. Jude and the uniqueness of St. Jude as a workplace.
David Horton ('12) is Director, Regulatory Affairs at Medpace. He was in Lexington for a Medpace networking event and stopped by the College to talk with graduate students and postdocs about his career path and opportunities at Medpace.
If you are interested in connecting with our current students, speaking on a panel, or simply setting up a visit at the UK College of Pharmacy, please contact Alumni Director Rosa Mejia at rosa.mejia@uky.edu