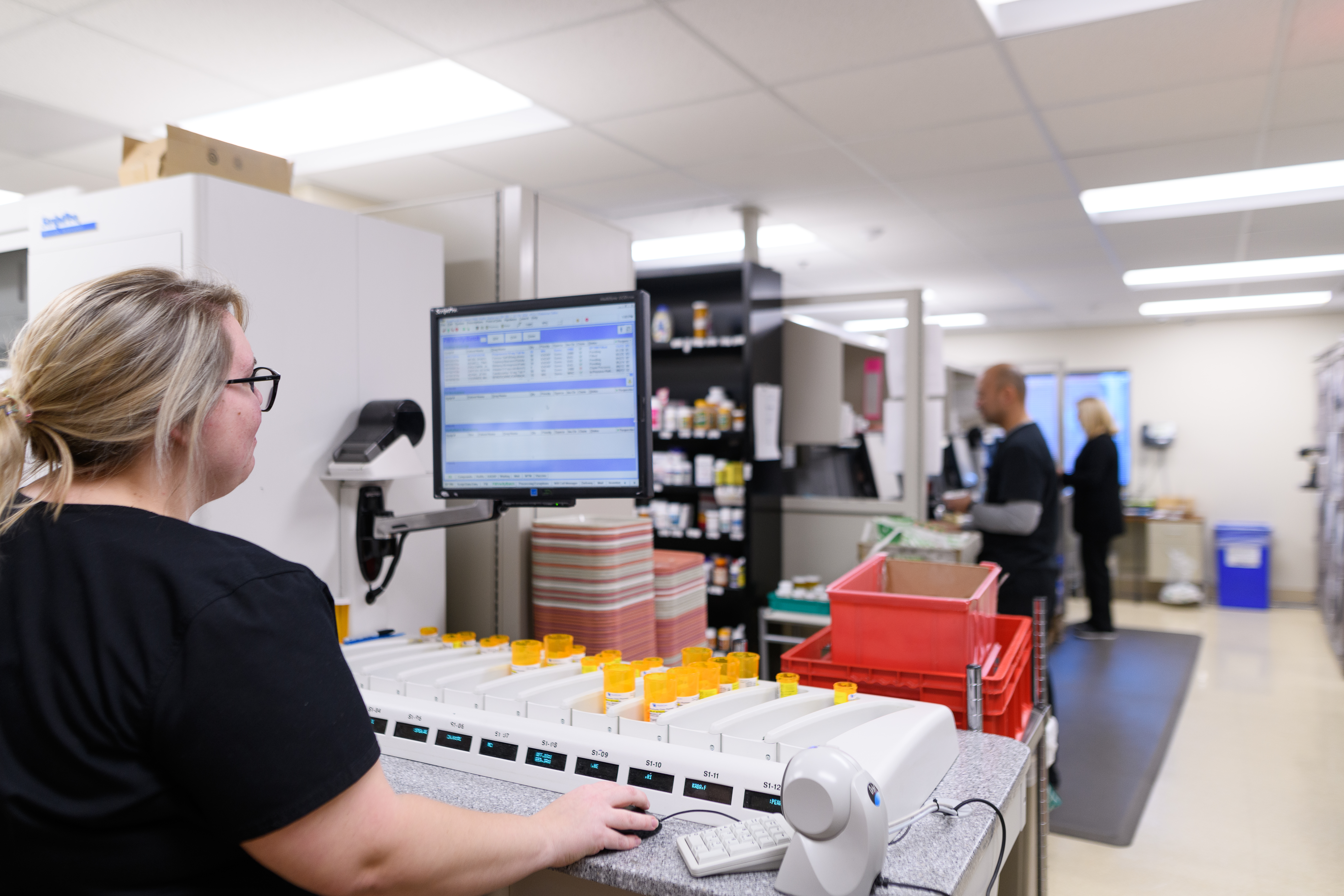 Commercial Insurance to Reimburse for Pharmacist-Provided Services in Kentucky
LEXINGTON, Ky. (July 27, 2021) — On March 18, 2021, Kentucky House Bill 48: An Act relating to reimbursement of pharmacist services sponsored by pharmacist and Representative Danny Bentley, was signed by Governor Beshear. The passage of this bill followed three years of legislative advocacy by the Kentucky Pharmacists Association and the Advancing Pharmacy Practice in Kentucky Coalition (APPKC), an advocacy group of pharmacy stakeholder organizations in Kentucky, including the Kentucky Pharmacists Association, the Kentucky Society of Health-System Pharmacists, the Kentucky Board of Pharmacy, the American Pharmacy Services Corporation, the Sullivan University College of Pharmacy, and the University of Kentucky College of Pharmacy's Center for the Advancement of Pharmacy Practice.
What will the bill do? 
The bill amended KRS Chapter 304 to establish when an insurer or third-party administrator for an insurer will provide reimbursement to a pharmacist for a service or procedure they provided. For this statute, an insurer is defined as "any insurer, self-insurer, self-insured plan, or self-insured group and shall include any health maintenance organization, provider-sponsored integrated health delivery network, or nonprofit hospital, medical-surgical, dental, and health service corporation." An insurer shall provide reimbursement if the service or procedure "is within the scope of practice of pharmacy; would otherwise be covered under the policy, plan, or contract if the service or procedure were provided by a physician, APRN, or PA; and is performed by the pharmacist in strict compliance with laws and administrative regulations related to the pharmacist's license." In addition, the reimbursement will be at a rate not less than that provided to other nonphysician practitioners.
Why is this important? 
In 2017, regulation 201 KAR 2:380 established procedures by which pharmacists, acting in collaboration with a prescriber, can provide mutually agreed-upon services as outlined in a specific care protocol. At the time, the hope was that this new regulation would help address limited access to care across Kentucky. It was estimated that Kentucky would experience close to a 30% shortfall in primary care provider adequacy by 2025. In addition, evidence has shown that pharmacists providing protocol-driven direct patient care can improve both patient and public health. As of July 1, 2021, sixteen protocols have been approved by the Kentucky Board of Pharmacy; however, many pharmacies still have not implemented these protocols in their practices.  
How does this bill help? 
A major barrier to widespread implementation of protocol-driven care has been a lack of reimbursement. HB 48 addresses this issue by requiring commercial insurances to reimburse pharmacists for the services they provide. With this statute in place, pharmacies have one less barrier to offering protocol-driven patient care. More pharmacists offering protocol-driven care will help further address limited access to care and improve both patient and public health throughout Kentucky. This is a positive first step towards getting pharmacists reimbursement for their services. However, additional work is needed to ensure full access for all patients, as HB 48 applies only to commercial insurances and does not apply to Medicare and Medicaid. 
What are the first steps in implementation? 
To prepare for reimbursement for pharmacy services, there are important steps that your pharmacy must complete: 
Examine the current services provided by your pharmacy and identify those that are eligible for billing.
Each pharmacist should obtain a National Provider Identifier (NPI) number.
Pharmacists must become credentialed and contracted with health payers.  It is important to specify that you are enrolling as a pharmacist for the purpose of providing care.
Keep in mind that to date, few states have required insurers to credential and contract with pharmacists; therefore, persistence is key.  Many health plans utilize the Council for Affordable Quality Healthcare (CAQH) ProView service for their credentialing process.   More information on credentialing and contracting will be forthcoming from the APPKC and its stakeholder organizations. It is paramount that we work together to support profession-wide implementation of this important legislation across all practice settings. On behalf of its stakeholder organizations, the APPKC is establishing a workgroup focused on implementation and the University of Kentucky College of Pharmacy has hired a practice implementation pharmacist to lead implementation efforts.  While this progress is game-changing for Kentucky pharmacists, it is new legislation with little precedent and will require much time and effort to completely and successfully implement. If you are interested in assisting APPKC with HB 48 implementation efforts, please contact Kyle Bryan at kyle.bryan@uky.edu. 
Call to Action 
To ensure full access to pharmacist-provided services for ALL patients, federal authority for reimbursement of pharmacist services within Medicare is paramount. The Pharmacy and Medically Underserved Areas Enhancement Act (S 1362 and HR 2759) is bipartisan legislation that will amend section 1861 (s) (2) of the Social Security Act to allow pharmacists to receive reimbursement for services provided to patients within Medicare Part B. This bill was first introduced in the 113th Congress in the House and has been refiled this year in the 117th Congress. For this bill to pass, pharmacists across the state and nation need to speak out. One way to do this is by sending an email asking your legislators to cosponsor S. 1362/H.R. 2759. Personalize the provided email with descriptions of your role on the healthcare team that demonstrate the importance of giving Medicare patients access to pharmacists' services. 
We wish to remember and honor those who inhabited this Commonwealth before the arrival of the Europeans. Briefly occupying these lands were the Osage, Wyndott tribe, and Miami peoples. The Adena and Hopewell peoples, who are recognized by the naming of the time period in which they resided here, were here more permanently. Some of their mounds remain in the Lexington area, including at UK's Adena Park.
In more recent years, the Cherokee occupied southeast Kentucky, the Yuchi southwest Kentucky, the Chickasaw extreme western Kentucky and the Shawnee central Kentucky including what is now the city of Lexington. The Shawnee left when colonization pushed through the Appalachian Mountains. Lower Shawnee Town ceremonial grounds are still visible in Greenup County.
We honor the first inhabitants who were here, respect their culture, and acknowledge the presence of their descendants who are here today in all walks of life including fellow pharmacists and healthcare professionals.